Bali's Governor Koster has committed to solving the issue of traffic in Sanur. The beachside resort is one of the island's most popular family-friendly vacation spots.
Sanur is also undergoing a huge redevelopment to become a world-class medical tourism destination.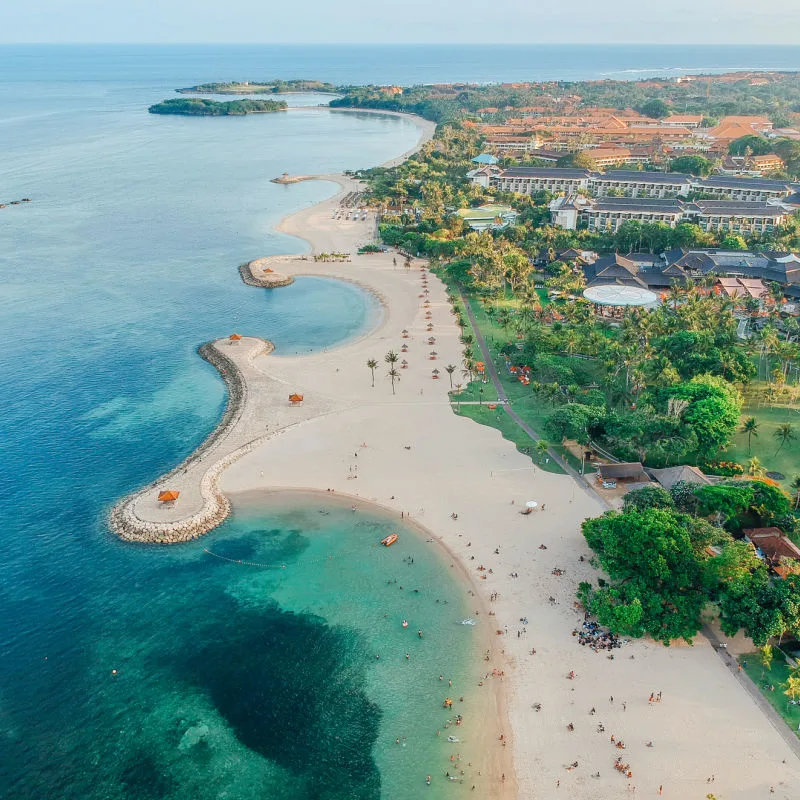 Speaking to the media this week. Governor Koster has annoyed that in 2024 a new access road will be constructed in Sanur to help ease the increasing traffic congestion in the area.
He explained the area never used to have issues with traffic, but since the port area has undergone a huge redevelopment, that tourism in the area is increasing. 
Sanur is not only a popular resort destination but is home to Sanur Port, which is the gateway to the outlying islands of the province; Nusa Penia, Nusa Lembongan, and Nusa Ceningan.
Tourists can also jump aboard fast boats and ferries to the Gili Islands and Lombok from Sanur Habour. 
@bali_buddies Sanur is one of Bali's oldest resort towns💙#fyp #foryou #bali #sanur #sanurbali #tiktok #balibeach ♬ Good Life – OneRepublic
Sanur Harbor and Sanur Beach are busier than ever. On average, there are over 3,000 tourists passing through the harbor every day.
The Head of the Sanur Working Area, Ketut Suranata, had said that before the pandemic on average, only 2,000-2,500 passengers were using the port facilities. The most popular destination from Sanur is Nusa Penida. 
Governor Koster said that the new road in Sanur will be funded and the construction managed by the provincial government so that the project can get underway quickly.
He said, "as for those building the road, it is we ourselves in Bali. We will immediately deal with this problem so that the traffic jams in the Sanur area will no longer be too long."
Top 5 Travel Insurance Plans For 2023 Starting At $10 Per Week
@lewisjjc TOP 10 MUST DO on Sanur Beach, Bali 🇮🇩 • #sanur #sanurbeach #sanurbali #top10 #balitravel #reel #reelsvideo #fyp #travel #instatravel #baliindonesia #balitravel #bali🌴 #explorebali #youtube #vlog #lewisjjc ♬ Wave – Salmaun Hossain
He explained that land surveys and land acquisition processes are already underway. The access road will run directly into Sanur Port, bypassing traffic directly to the harbor, away from the resort and community roads. 
Sanur is undergoing a huge development boom right now. The area is receiving a massive amount of investment to establish more medical tourism infrastructure.
The plan is to make Sanur a world-class medical tourism destination, and work is underway to build the Sanur International Hospital, which is set to be ready to open by the end of the year. 
@dekadiarnaya Today, sunrise at Sanur Beach 🌄 #sunrise #sanurbeach #bali #indonesia ♬ ocean eyes – Billie Eilish
The government has identified Sanur as a Special Economic Zone. Speaking earlier in the year, the Chair of the Sanur Special Economic Zone council and Coordinating Minister for the Economy, Airlannga Hartarto, shared the vision for the future of Sanur. 
He explained, "this is the development of the first health SEZ in Indonesia… there is a hotel renovation and the hospital which will be [opened] next year. Of course, this will change the health industry in Indonesia, where now there are not so many super specialist health industries available".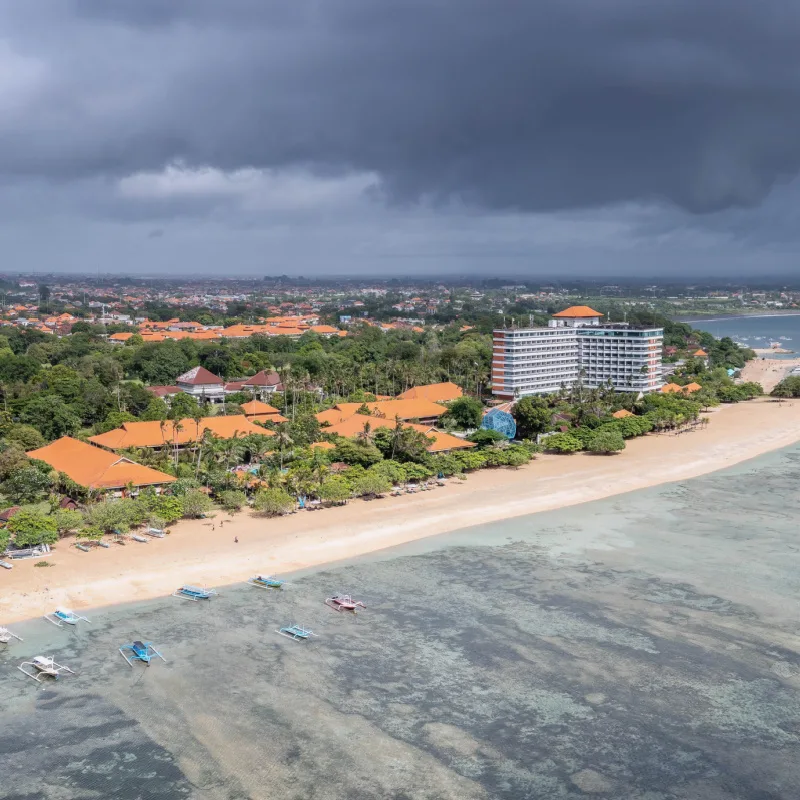 So does all construction and development mean that tourists should give Sanur a miss for a while? Absolutely not!
Sanur is a laid-back and quiet area of the island. Despite the amount of construction, noise is not disturbing tourists who are kicking back on Sanur Beach.
The gentle tides and long stretches of pristine white sand in Sanur make for a perfect family vacation, especially with young children, or for a multi-generational holiday.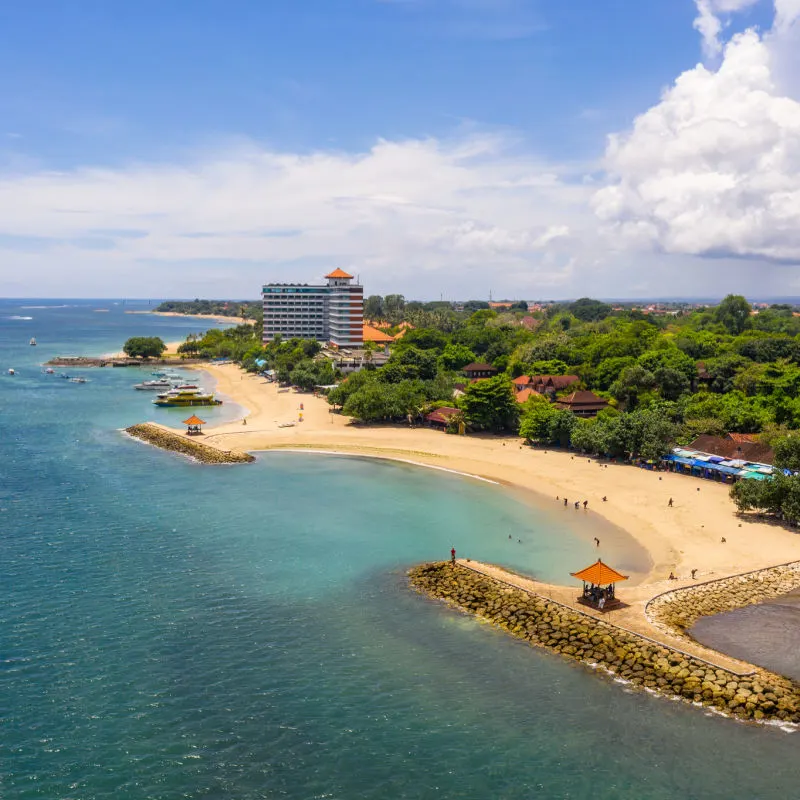 Sanur is often overlooked by tourists who are keen to visit some of Bali's most busy and bustling designations.
Canggu, for example, is the hottest destination in Bali right now. But charming Sanur is safe, easy, and super fun.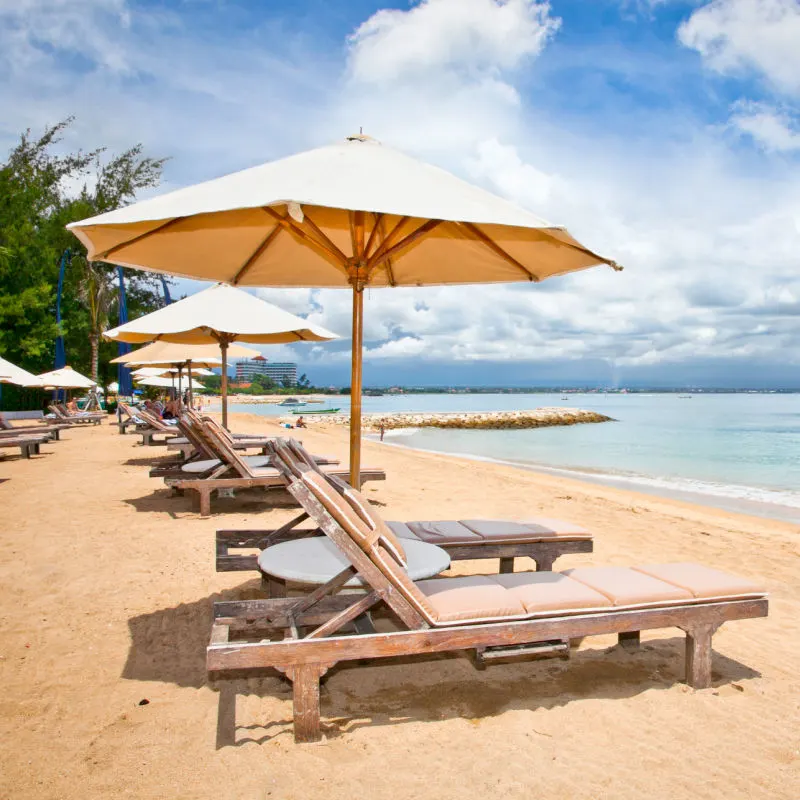 Located just 15km from Bali Airport, travelers can be flopped on a bean bag, cocktail in hand in less than an hour from being stamped into Indonesia. There is a fantastic selection of international brand hotels that line the beachfront, perfect for a classic coastal retreat.
Sanur Port is the gateway to Bali's outlying islands, which are perfect day trip adventure. And Ubud is just one hour to the north for those who want to take a deep dive into the arts and culture of the Island of the Gods.