Chris Compendio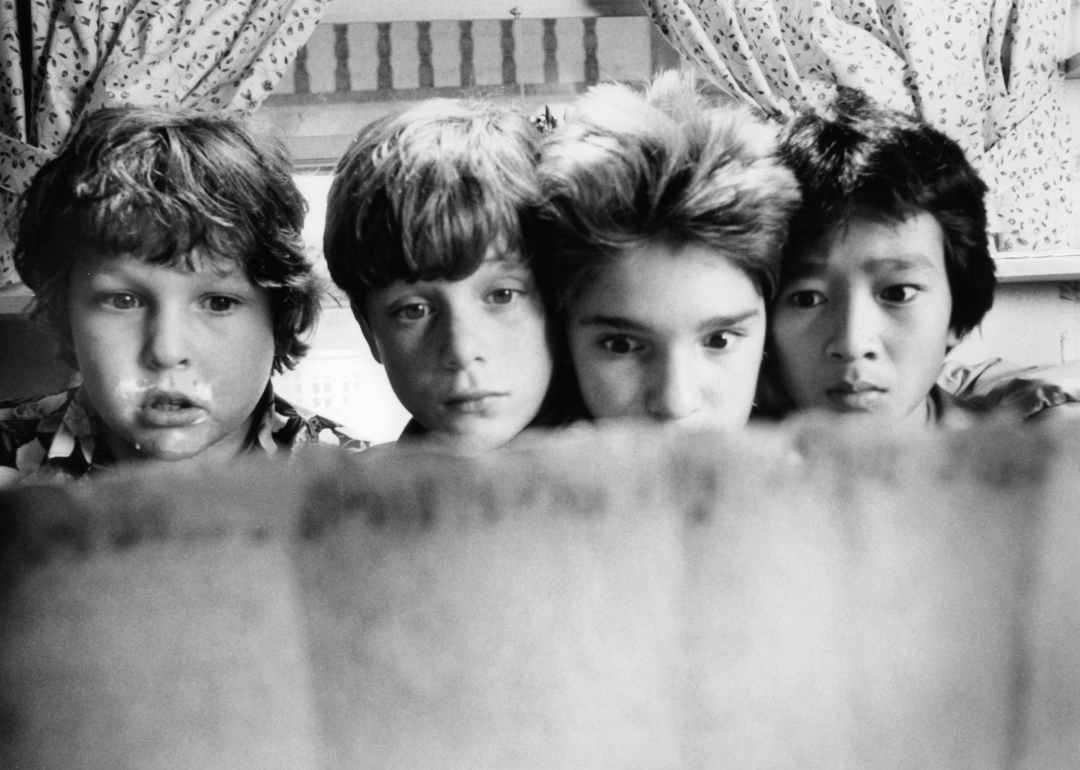 Warner Brothers // Getty Images
No matter what decade it is, nostalgia for the 1980s never seems to fade. Throwback parties featuring '80s fashion and music are still prominent in American culture. The aesthetics of this decade are often commercialized in flashy clothing or even hit television shows like "Stranger Things."
The 1980s was a period of commercialization. Malls and their food courts became essential hangout spots for Americans of all ages, and big-name brand toys were must-haves that shoppers would fight over. Considering a sense of optimism defined the 1980s, it's no wonder we keep returning to that decade.
Meanwhile, the emergence of future film franchises in this decade like "Star Wars," "The Terminator," "Back to the Future," "Top Gun," and "Indiana Jones" defined what it meant to be a Hollywood blockbuster. Some of these titles permeated pop culture for so long that they still receive sequels to this decade. On the small screen, television shows such as "Cheers," "The Cosby Show," "The Golden Girls," and "Miami Vice" helped to characterize the cultural zeitgeist of the time.
Through several of these '80s films and television shows—many of which still cling to the collective memory of society—countless young performers got their professional start. The career of a child star can be tumultuous, being thrust into the public eye on such a large platform. With commercial pop culture reaching such heights in the '80s, child stardom was a more frequent occurrence. As with child stars of other decades, some of these entertainers eventually became embroiled in personal and public controversies, sometimes leaving the industry altogether, but many of these actors and actresses continue to work in Hollywood today.
Stacker has compiled a list of just 25 of these prominent child stars from 1980s American pop culture. This list is based on information from resources like IMDb and news outlets, including Entertainment Weekly and more. Read on to learn more about the most famous child stars of the '80s and what they might be up to today.
Alyssa Milano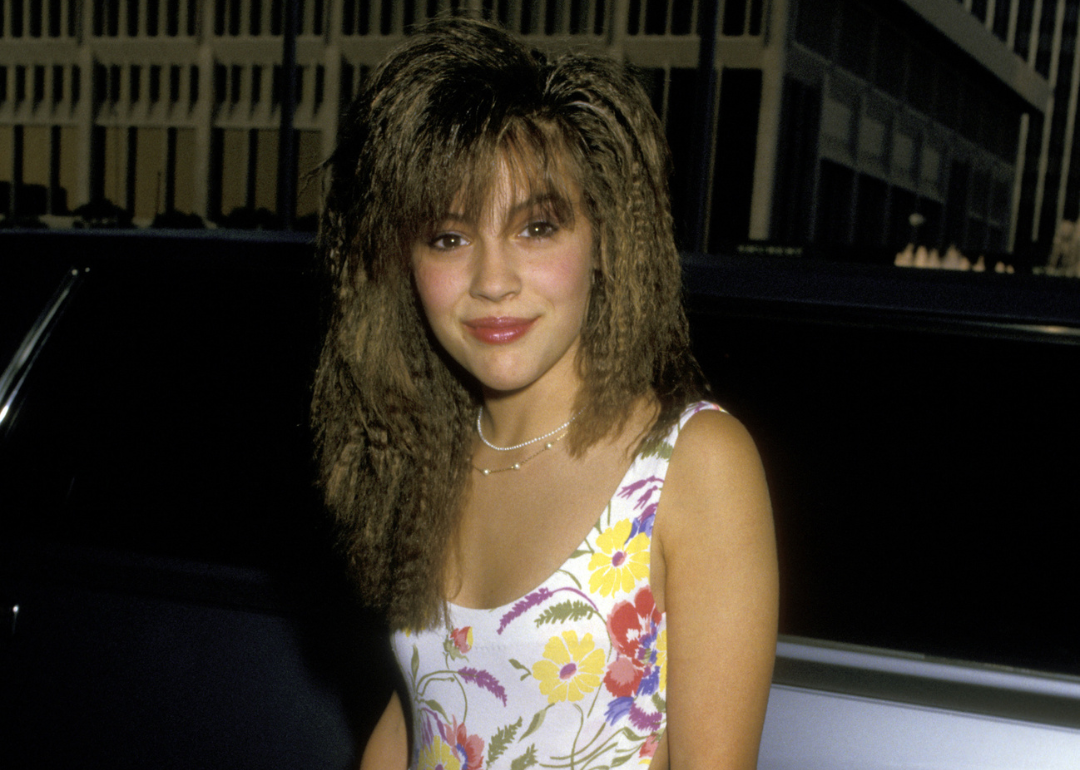 Ron Galella/Ron Galella Collection // Getty Images
Audiences fell in love with then-teen idol Alyssa Milano when she starred in "Who's the Boss?" Playing the daughter of Tony Danza's character, Milano became a household name and went on to appear in "Commando" (this time playing the daughter of an ex-Special Forces colonel opposite Arnold Schwarzenegger) and later one of the witchy lead roles in "Charmed." Her fame is so pervasive that the main ship in Marvel's "Guardians of the Galaxy" is named the "Milano" after the main character Peter Quill's childhood crush on the actress, a reference that Milano herself thinks is "pretty cool."
Bumper Robinson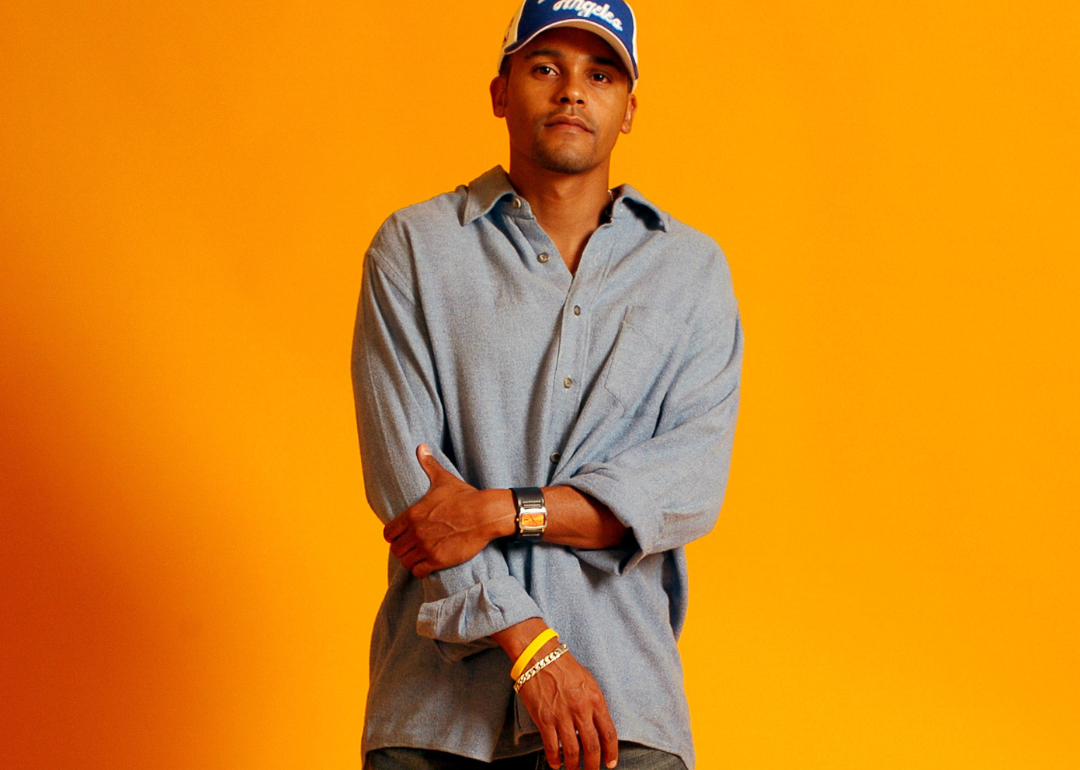 J.Sciulli/WireImage // Getty Images
As a young actor, Larry "Bumper" Robinson made appearances in a number of programs, including "Family Matters," "The Jeffersons," and "Days of Our Lives." Robinson's most prolific role was in "Night Court" as Leon, a child that the main character Harry Stone befriends—though Leon hasn't returned to the "Night Court" reboot yet. While you may not recognize Robinson's face as an adult, you may have heard his voice in animated shows, movies, and video games such as "Avengers Assemble," and "Justice League: Doom," usually voicing Marvel's Falcon or DC's Cyborg.
Corey Feldman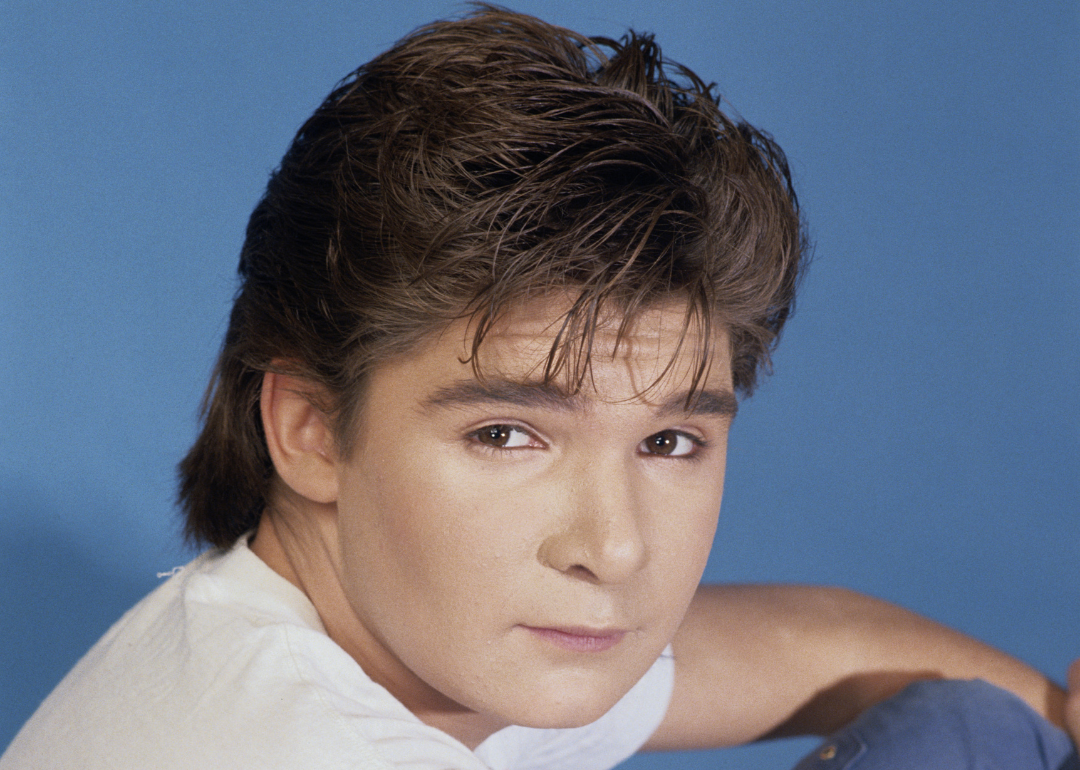 Epics // Getty Images
Appearing in '80s classics such as "Gremlins," "The Goonies," and "Stand by Me," Corey Feldman's childhood career is often associated with Corey Haim, his co-star in "The Lost Boys." Unfortunately, both Coreys dealt with substance abuse issues in their adult lives, with neither Hollywood career fully recovering—Haim passed away in 2010. In recent years, Feldman has been acting as a public advocate against sexual abuse of young stars in Hollywood, claiming to be a victim himself and even producing a documentary about these claims regarding himself and Haim.
Danica McKellar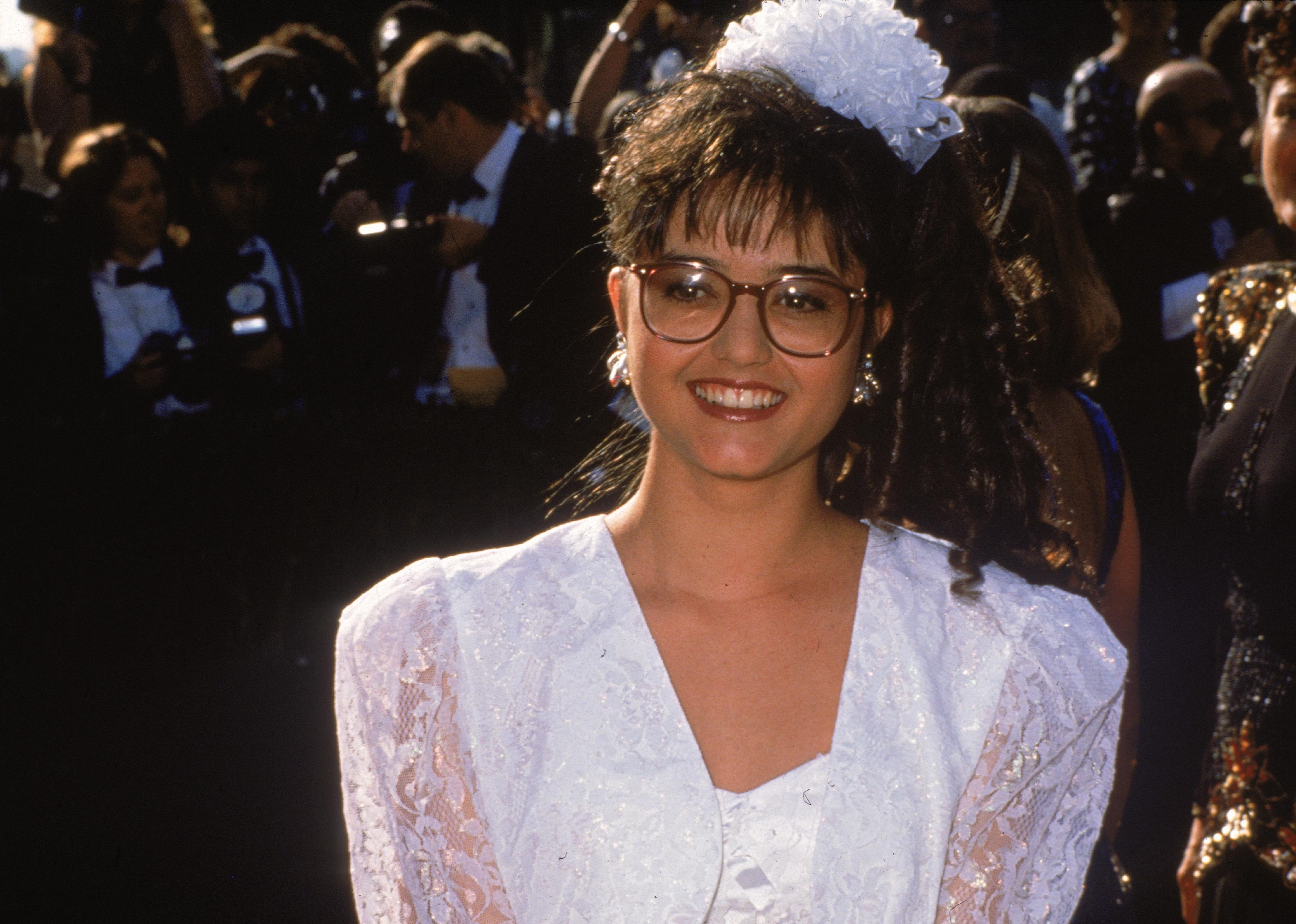 Barry Sutton/Fotos International // Getty Images
Best known for starring opposite Fred Savage in "The Wonder Years," Danica McKellar was originally only meant to appear in one episode of the coming-of-age show but secured a regular role due to her chemistry with Savage. Crediting her parents for keeping her "grounded" during her period of young stardom, McKellar would appear in a number of Hallmark Channel films through the years. Additionally, McKellar has been a prolific voice actress, voicing various DC superheroines in television shows and even inheriting the role of Judy Jetson in an animated film.
Danny Lloyd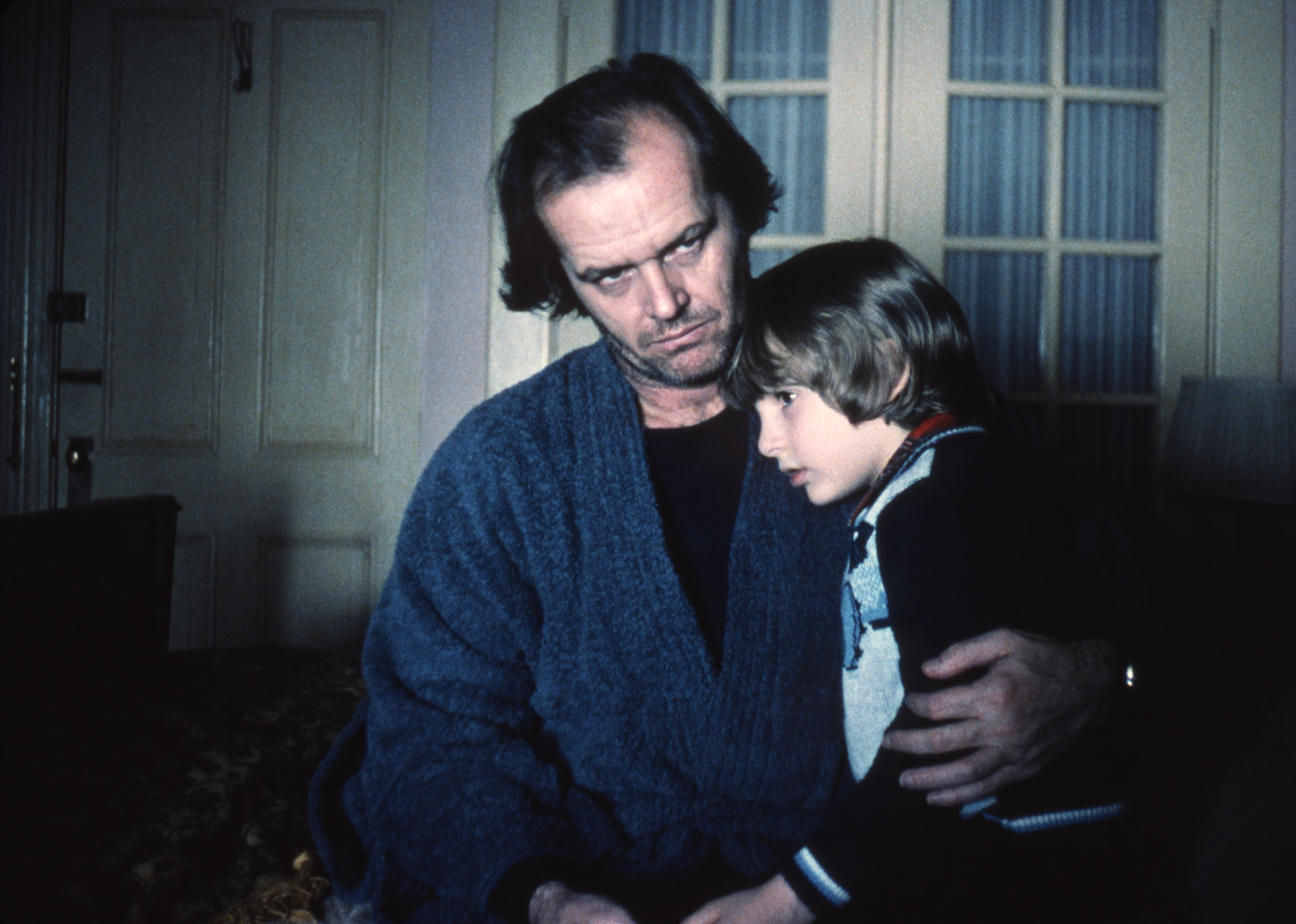 Sunset Boulevard/Corbis // Getty Images
Some child stars find early on that acting is not meant to be their one true vocation, and that appeared to be the case with Danny Lloyd. Lloyd's one big role was Danny Torrance in Stanley Kubrick's adaptation of "The Shining," a film that young Lloyd didn't realize was a horror film during the shoot. As an adult, Lloyd became a biology professor, though he couldn't resist accepting the opportunity to cameo in the sequel to "The Shining" titled "Doctor Sleep," which starred Ewan McGregor as an adult Danny Torrance.
Drew Barrymore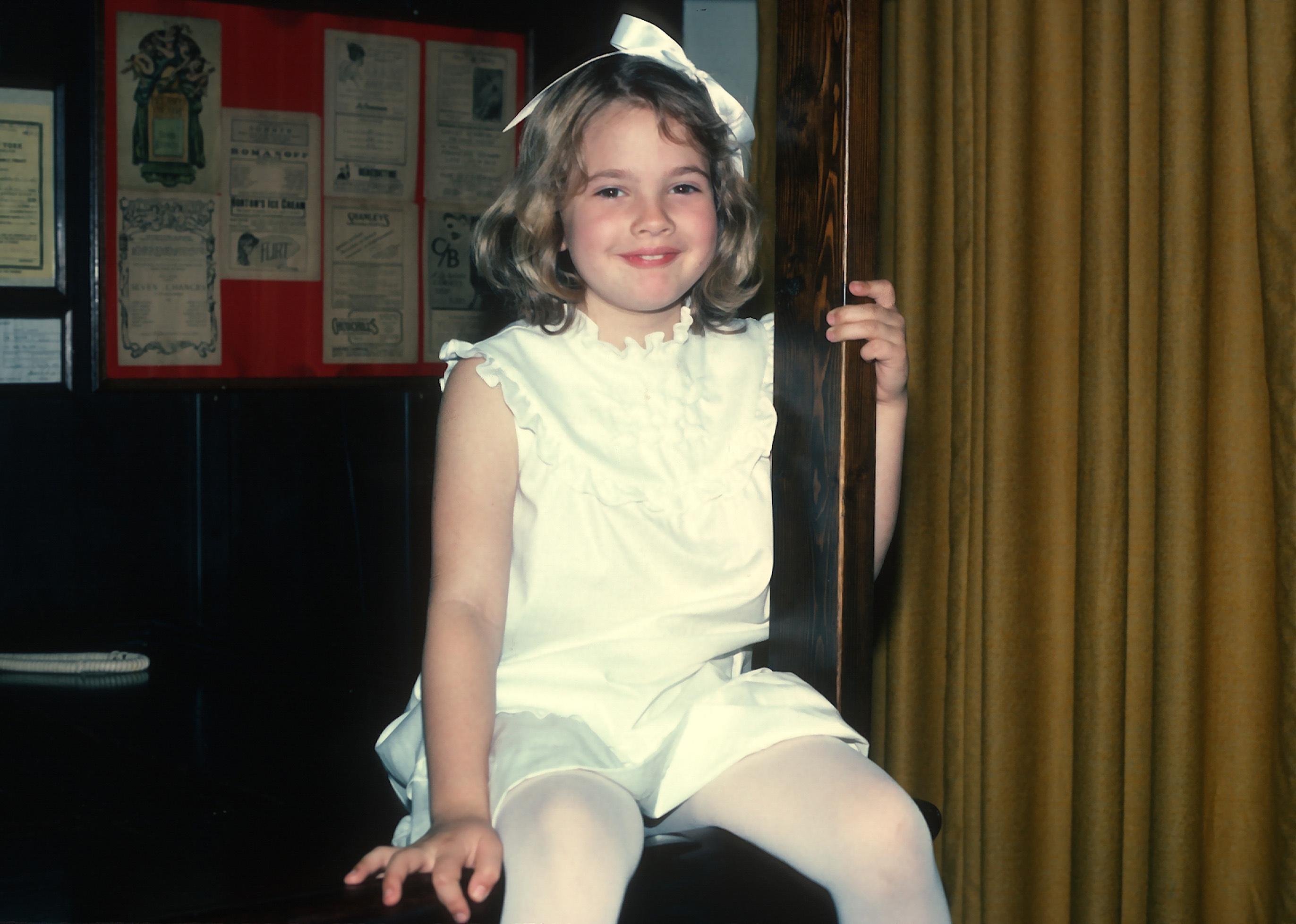 Yvonne Hemsey // Getty Images
Coming from a family of actors, it's no surprise that Drew Barrymore has the prolific Hollywood career she does. After appearing in Steven Spielberg's "E.T. the Extra-Terrestrial," Barrymore's filmography became too large to summarize, ranging from action blockbuster roles like "Charlie's Angels," a Netflix comedy in "Santa Clarita Diet," a number of Adam Sandler slapstick films like "50 First Dates," and a memorable opening kill scene in the original "Scream." Even to this day, Barrymore still credits Spielberg for acting as a father figure early in her life and career.
Emmanuel Lewis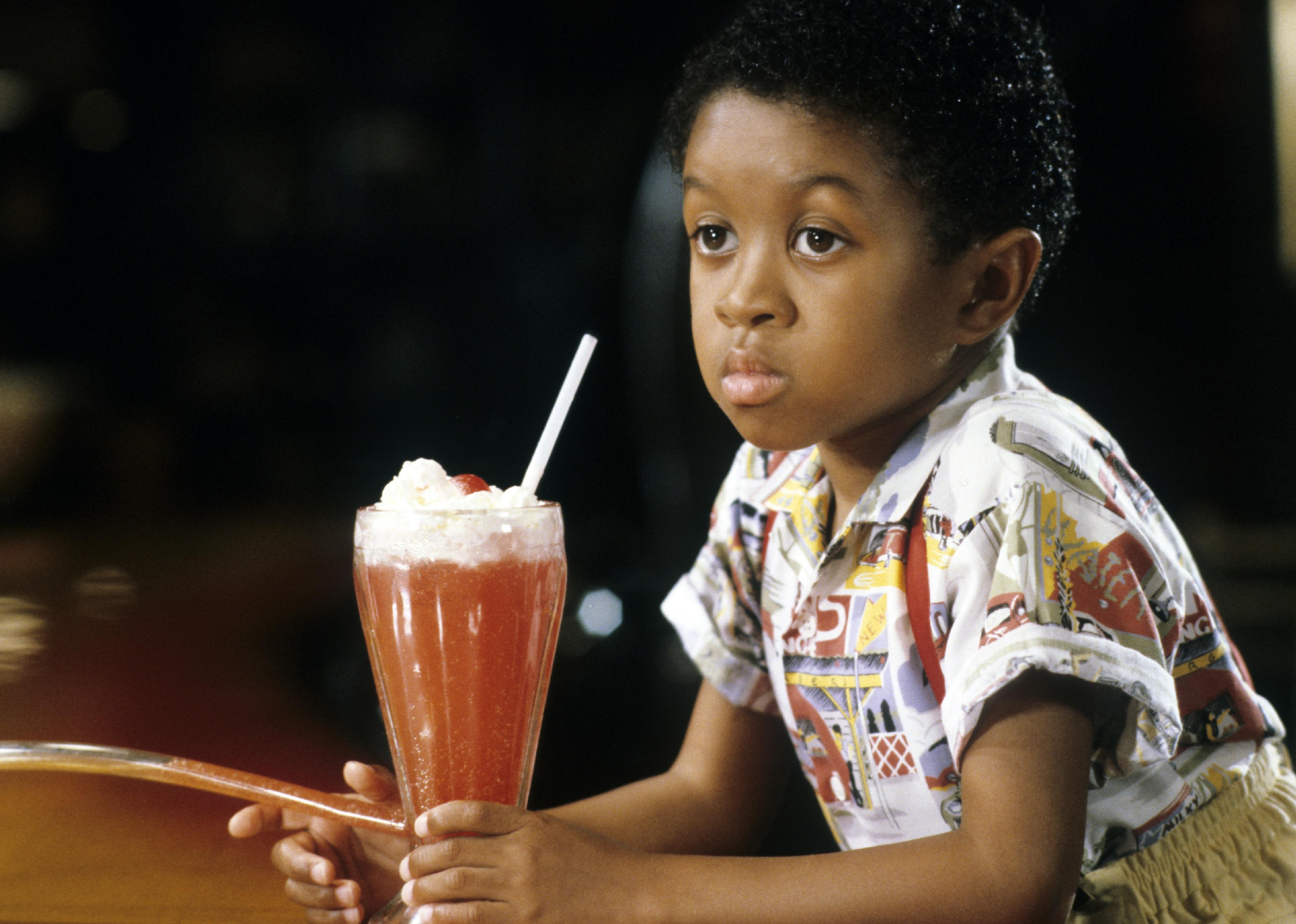 Santi Visalli // Getty Images
As a young actor, Emmanuel Lewis got his big shot as the child spokesperson for Burger King, a part that led to his starring role as the eponymous character in the 1980s sitcom "Webster." The show depicted a young African American boy who lost his parents and was subsequently taken in by an upper-class white couple. In adulthood, Lewis still looks quite young, barely growing any taller; he has gathered few Hollywood credits since then, but he is still known for being a practitioner of tae kwon do.
Fred Savage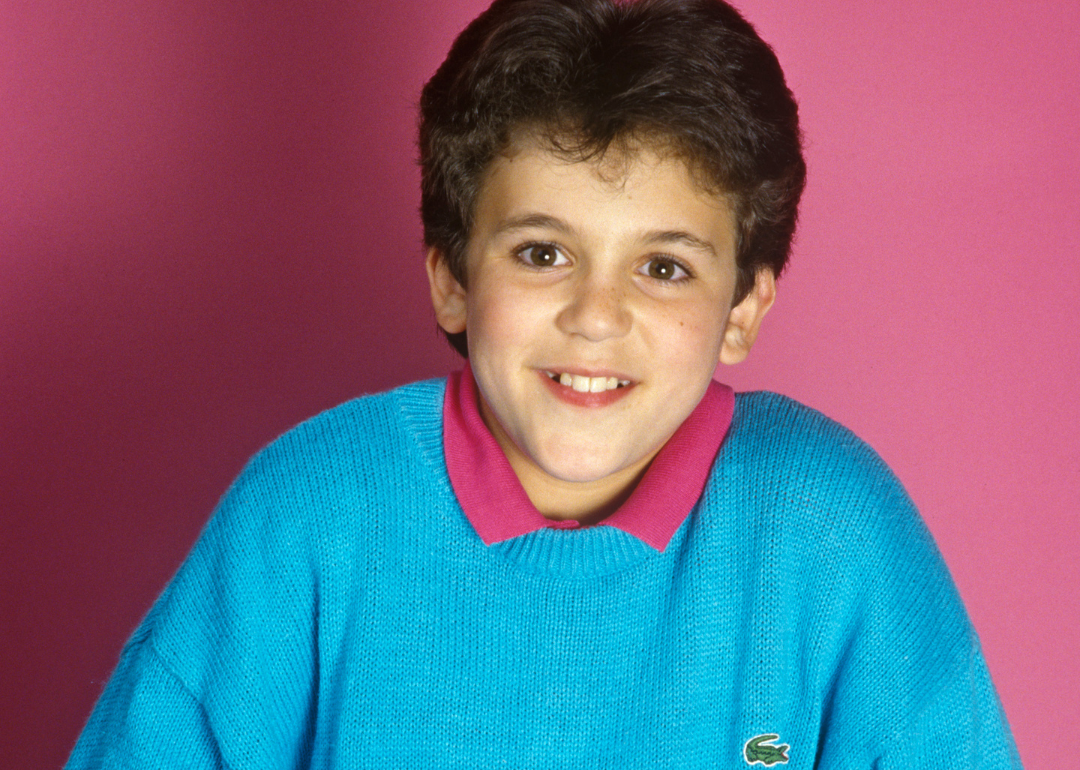 George Rose // Getty Images
One of the most beloved films of the 1980s is "The Princess Bride," in which child actor Fred Savage appeared as a grandson being read a fairy tale. Shortly after, Savage starred in "The Wonder Years," a coming-of-age television show that earned the young actor two Emmy nominations, an unprecedented feat at the time at the age of 13. Transitioning to directing and producing, Savage was involved in a number of television shows, including "Phil of the Future," "Boy Meets World," "Drake & Josh," and countless Disney Channel and Nickelodeon shows. Savage even directed episodes of the reboot of "The Wonder Years," though he was dismissed for alleged inappropriate conduct on set.
Gary Coleman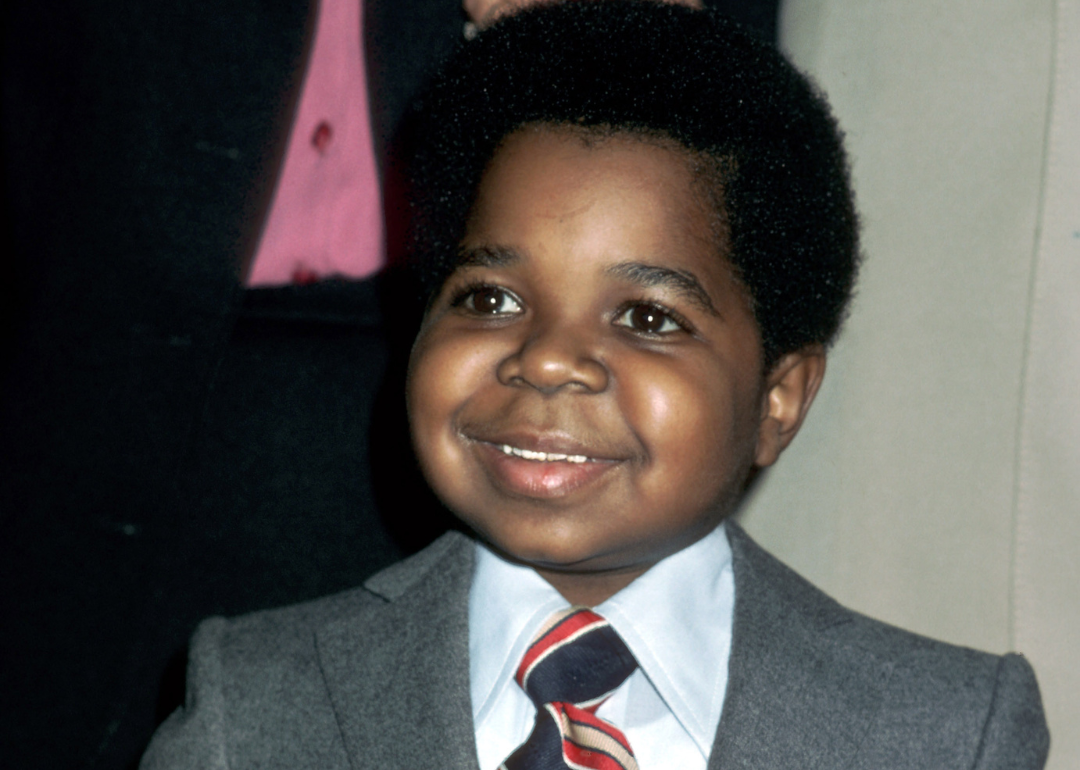 Ron Galella/Ron Galella Collection // Getty Images
Few child stars have gone through public hardships quite like actor Gary Coleman did. The young Coleman made a name for himself in "Diff'rent Strokes," a sitcom that produced his well-known catchphrase, "Whatchoo talkin' bout Willis?" Unfortunately for Coleman, his career and personal life spiraled down from there, with bankruptcy, legal issues, and marital problems becoming the center of his image, all the way to his untimely and accidental death from a fall in 2010.
Jaleel White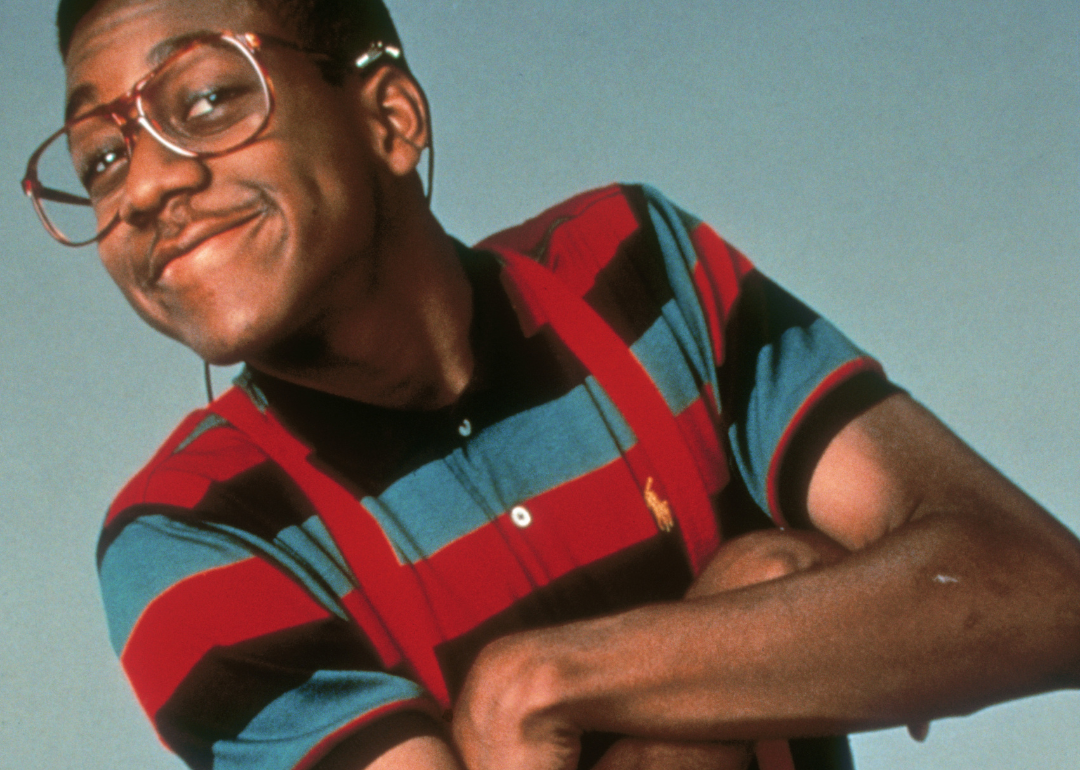 Fotos International/Archive Photos // Getty Images
When talking about the concept of a "breakout character" in television, Urkel in "Family Matters" is by far one of the most prominent examples. Portrayed by Jaleel White, the nerdy and high-pitched-voiced Steve Urkel was originally meant to be a guest character in the 1989 sitcom, but the positive reception to his portrayal led to him becoming a main character and essentially the new protagonist of the family show—though some cast members initially resented the shift. White also voiced Sonic the Hedgehog on a handful of animated shows and has made various appearances in television dramas and comedies, sometimes as himself.
Jeff Cohen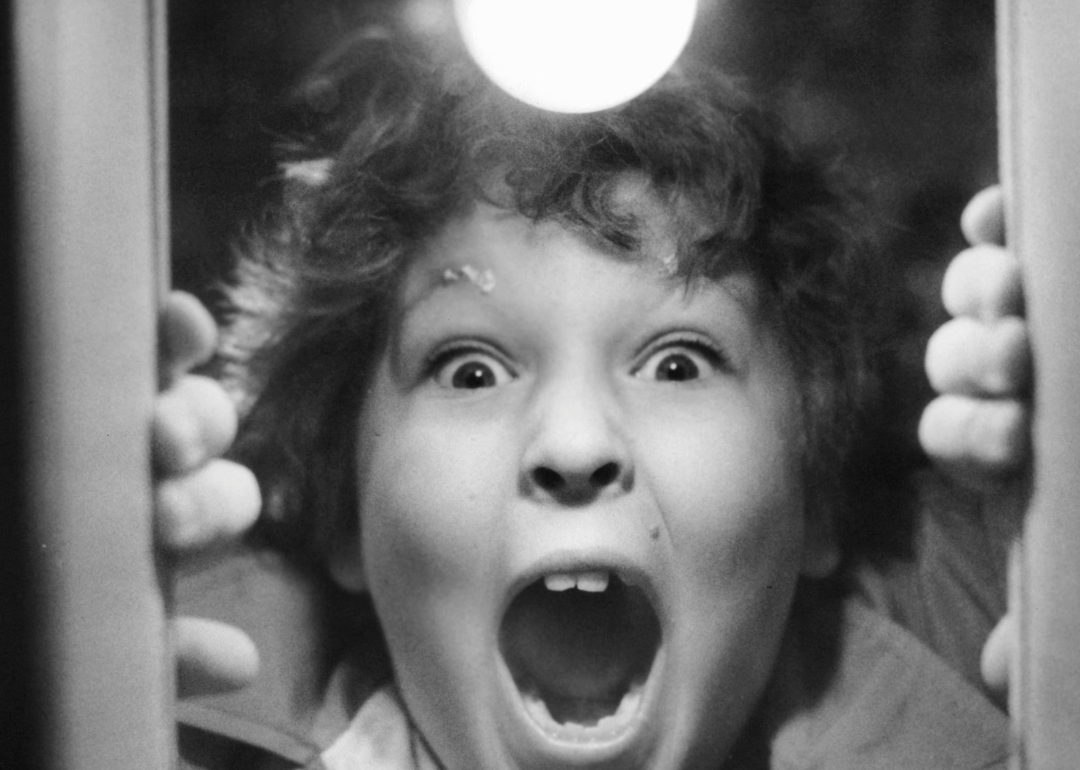 Warner Brothers // Getty Images
Jeff Cohen has been in Hollywood for decades, though audiences have only seen him on the screen during the 1980s. As a child, Cohen's biggest role was "Chunk" in "The Goonies," directed by Richard Donner and written by Steven Spielberg and Chris Columbus. Because of Donner, Cohen was able to attend college and eventually pursue entertainment law; most recently, Cohen negotiated the contract of his "Goonies" co-star Ke Huy Quan when the latter was cast in "Everything Everywhere All at Once."
Jenny Lewis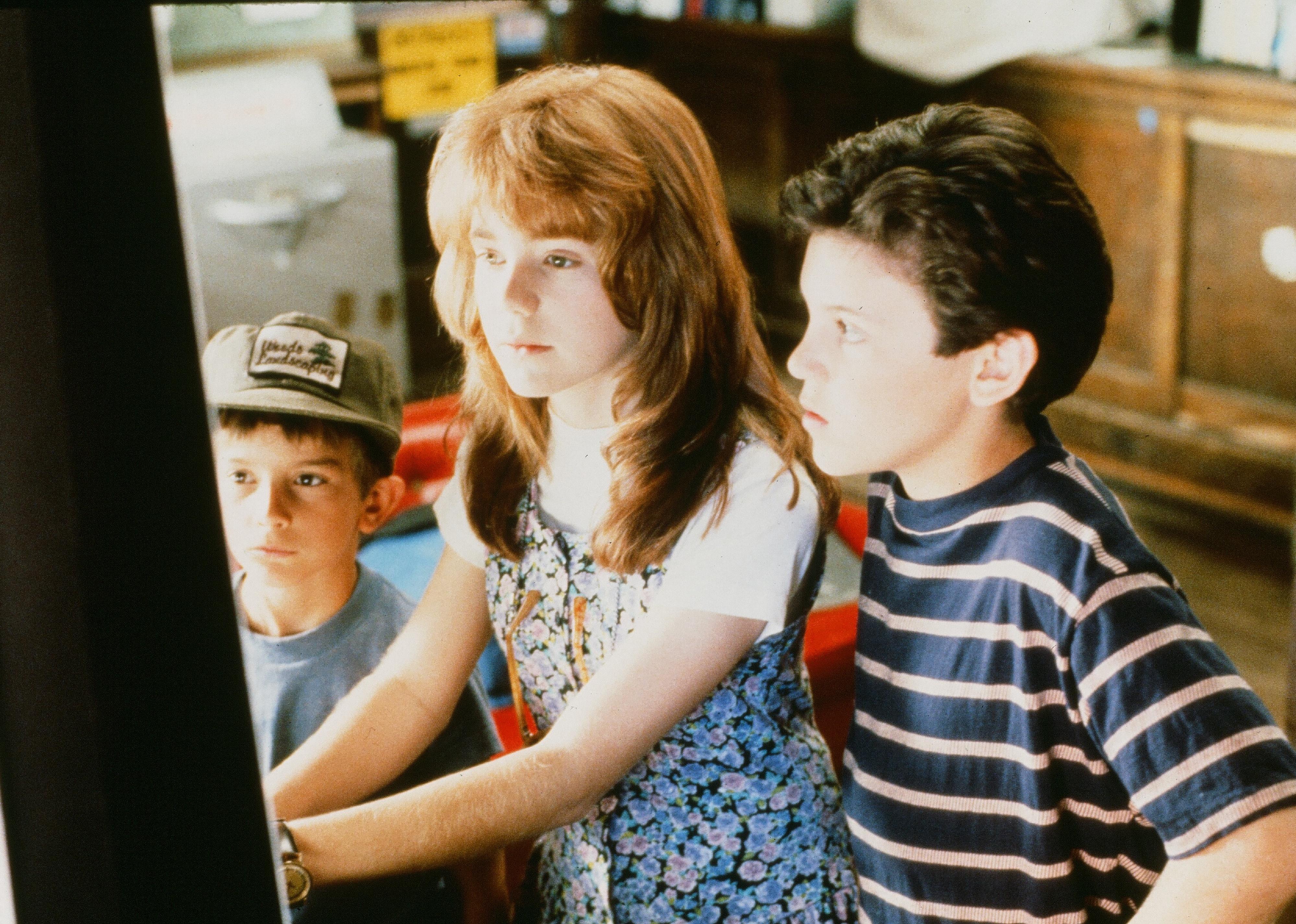 Hulton Archive // Getty Images
In her youth, Jenny Lewis appeared in commercials for Barbie dolls, Jell-O, and the Toys R Us retail chain, but her most prominent film roles were in "Troop Beverly Hills" and the Fred Savage-starring "The Wizard." But in the late 1990s onward, besides some fleeting roles in television shows and films, Lewis fully transitioned into a music career. She formed the band Rilo Kiley with Blake Sennett, her then-boyfriend, although the band broke up in the early 2010s; Lewis has since enjoyed a solo music career with five albums to date.
Joey Lawrence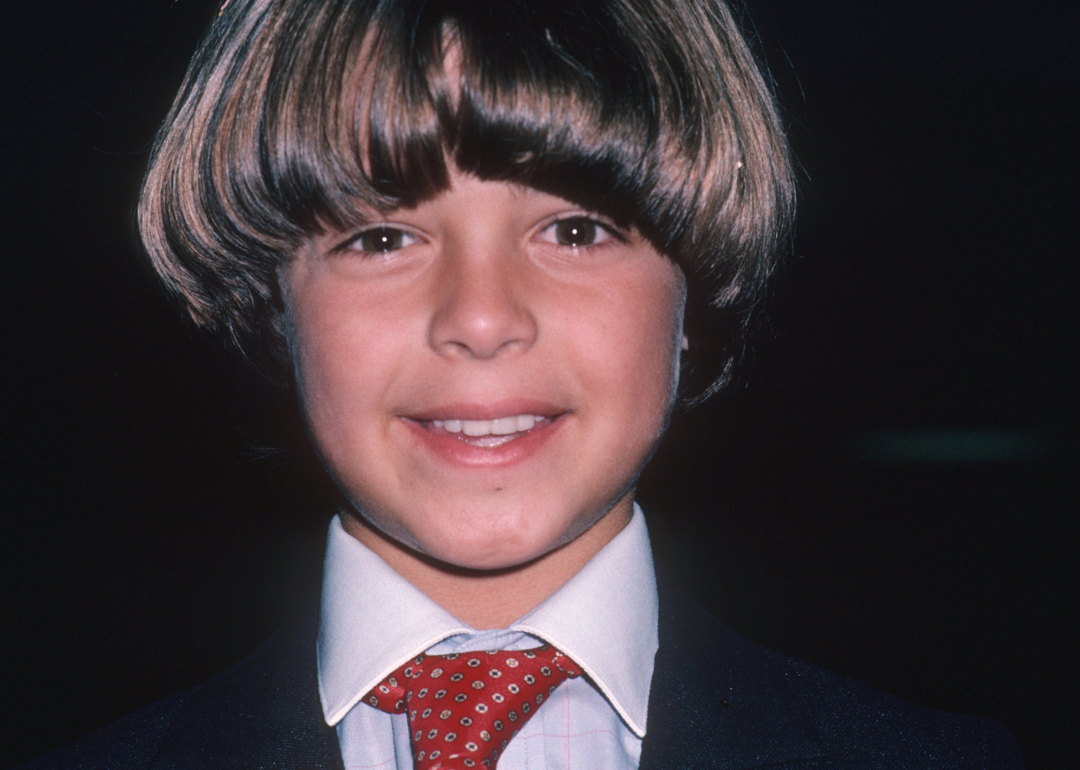 Ron Galella, Ltd./Ron Galella Collection // Getty Images
Actor, musician, and television presenter Joey Lawrence has amassed numerous credits in various sitcoms, children's programs, and reality shows, but what brought Lawrence to fame was his role in "Gimme a Break!" Even before turning 18, Lawrence had already starred in Disney animated film "Oliver & Company" and the NBC show "Blossom" with Mayim Bialik. Lawrence would continue his acting career alongside his brothers Matthew and Andrew Lawrence, starring with them in "Brotherly Love" and Disney Channel films like "Jumping Ship." As of 2022, the brothers were in talks to collaborate on a new project.
Ke Huy Quan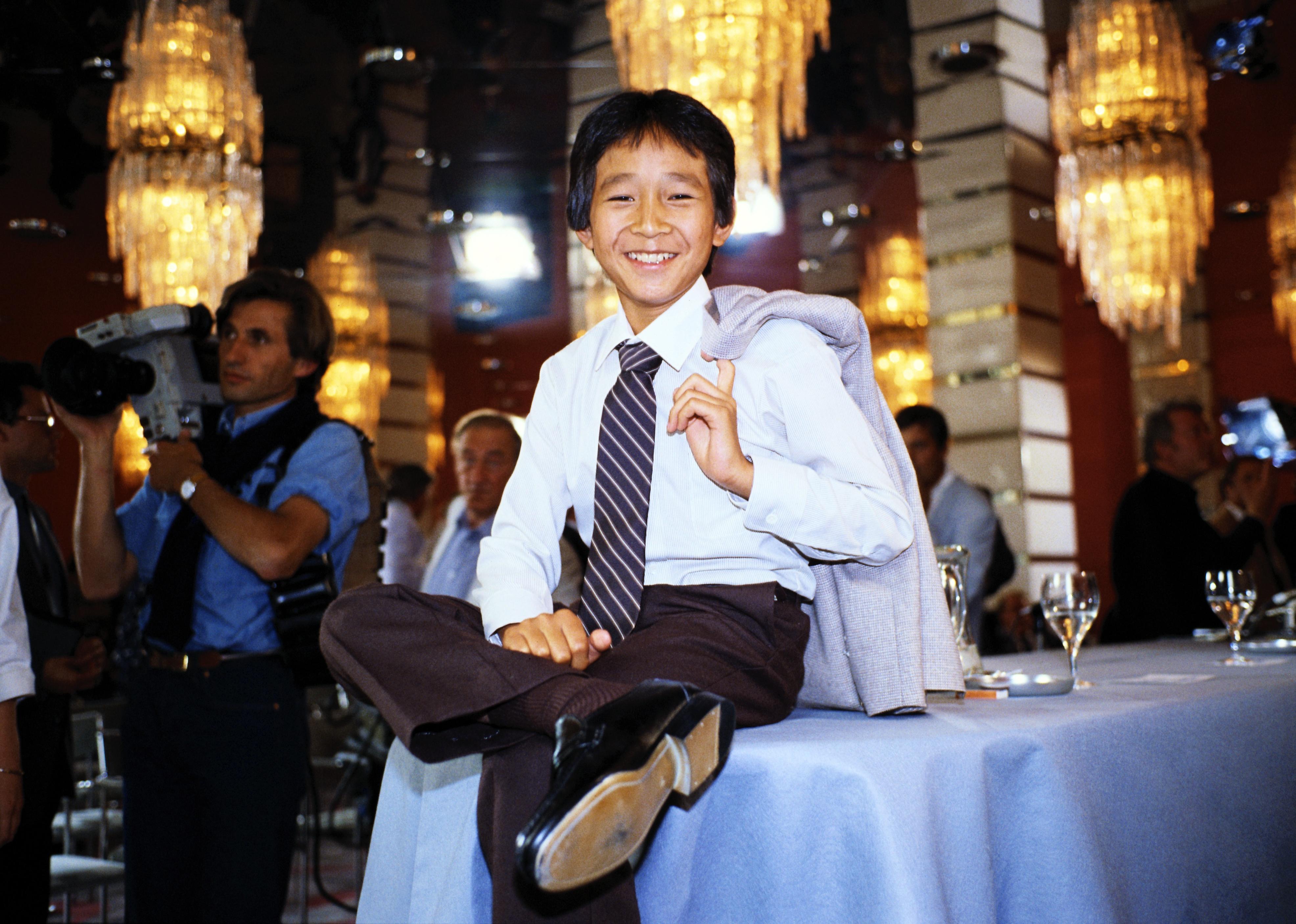 Bryn Colton // Getty Images
Everyone loves a Hollywood comeback story, and Ke Huy Quan gave them one during the 2022-2023 awards season. Best known for charming audiences as Short Round in "Indiana Jones and the Temple of Doom," and appearing in "The Goonies" the year after, Quan's acting career slowed down as he struggled to find work in adulthood—he would then go on to become an assistant director and stunt choreographer.
After watching "Crazy Rich Asians," Quan was inspired to return to acting, doing so in an Oscar-winning turn for Best Supporting Actor in "Everything Everywhere All at Once." Quan is looking to be in the limelight more often now, lending his voice to the film "The Electric State" and appearances in Season 2 of Marvel Studios' "Loki" show.
Lisa Bonet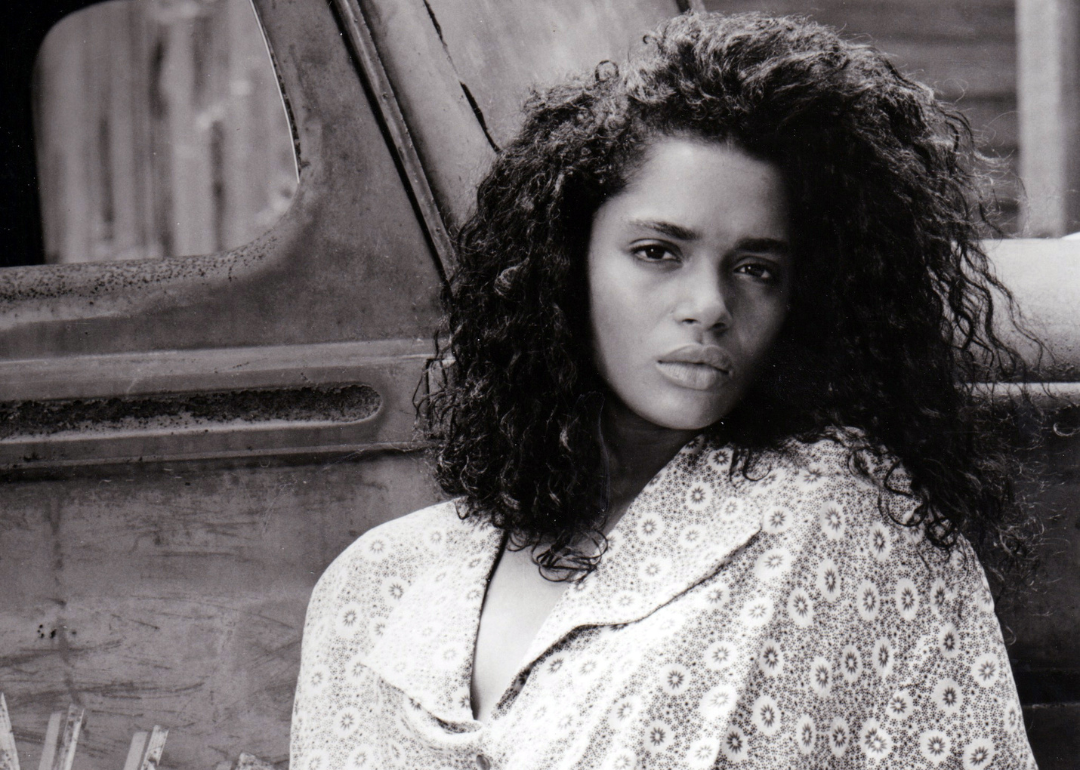 Images // Getty Images
In a decade where sitcoms with African American stars were becoming mainstream, young stars like Lisa Bonet became an inspiration to young women of color. Bonet portrayed daughter Denise Huxtable in "The Cosby Show," even garnering an Emmy nomination and starring in her own spin-off called "A Different World" that followed Denise in college. Bonet has appeared in more recent shows, including "Ray Donovan" and "Girls," although her family life has received plenty of attention—she married (and later divorced) Lenny Kravitz and gave birth to Zoë Kravitz, then married (and later separated from) Jason Momoa.
Lukas Haas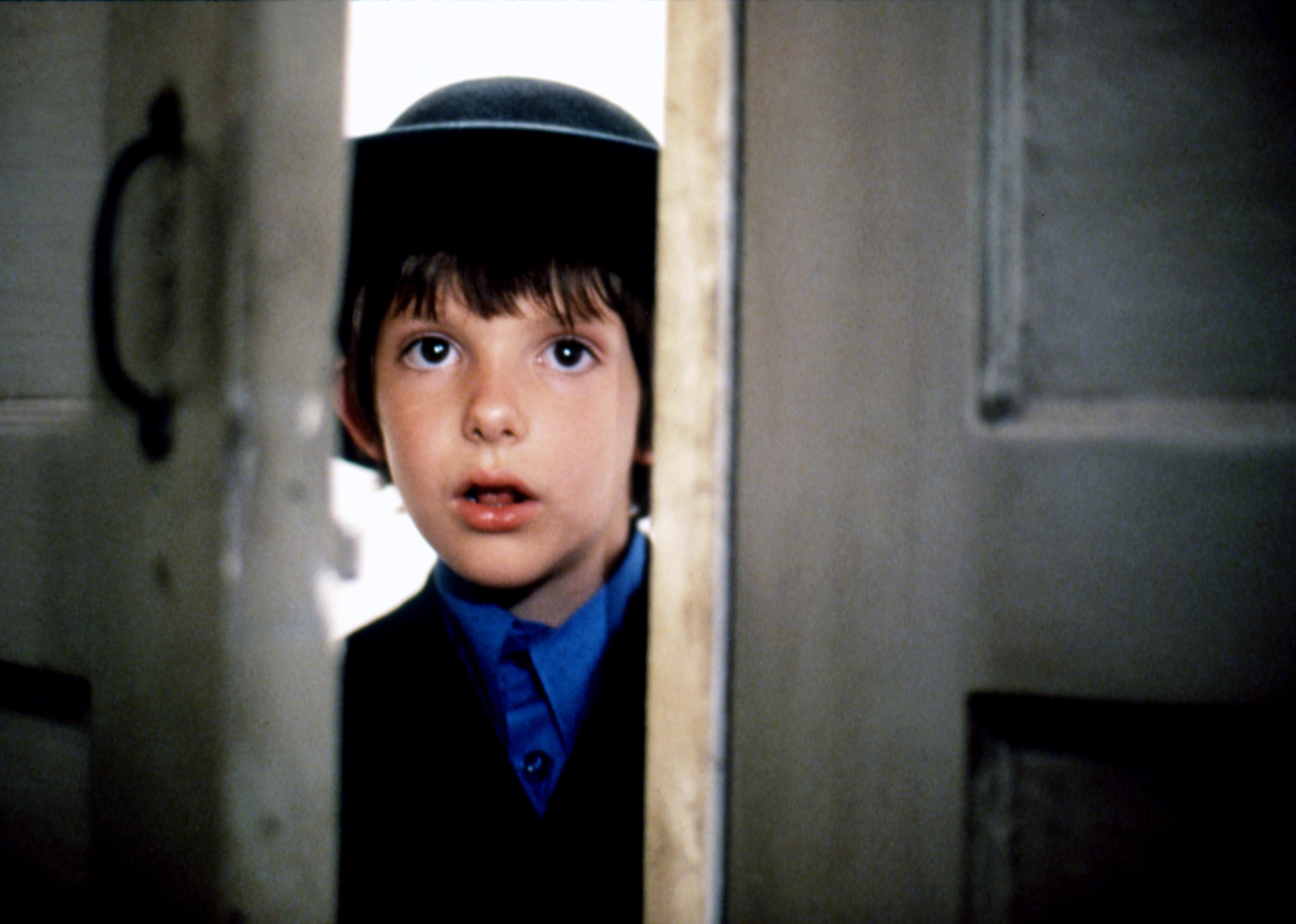 Sunset Boulevard/Corbis // Getty Images
It's unlikely that you'd see Lukas Haas in a major leading role, but you've certainly seen this character actor in one of many films or television shows. Known for his "intense" performances, even as a child, Haas won critical acclaim for his 1980s childhood roles in "Witness," "Music Box," and "The Ryan White Story." In adulthood, Haas has played small but memorable roles for directors such as Rian Johnson in "Brick," Christopher Nolan in "Inception," and Steven Spielberg in "Lincoln."
Melissa Gilbert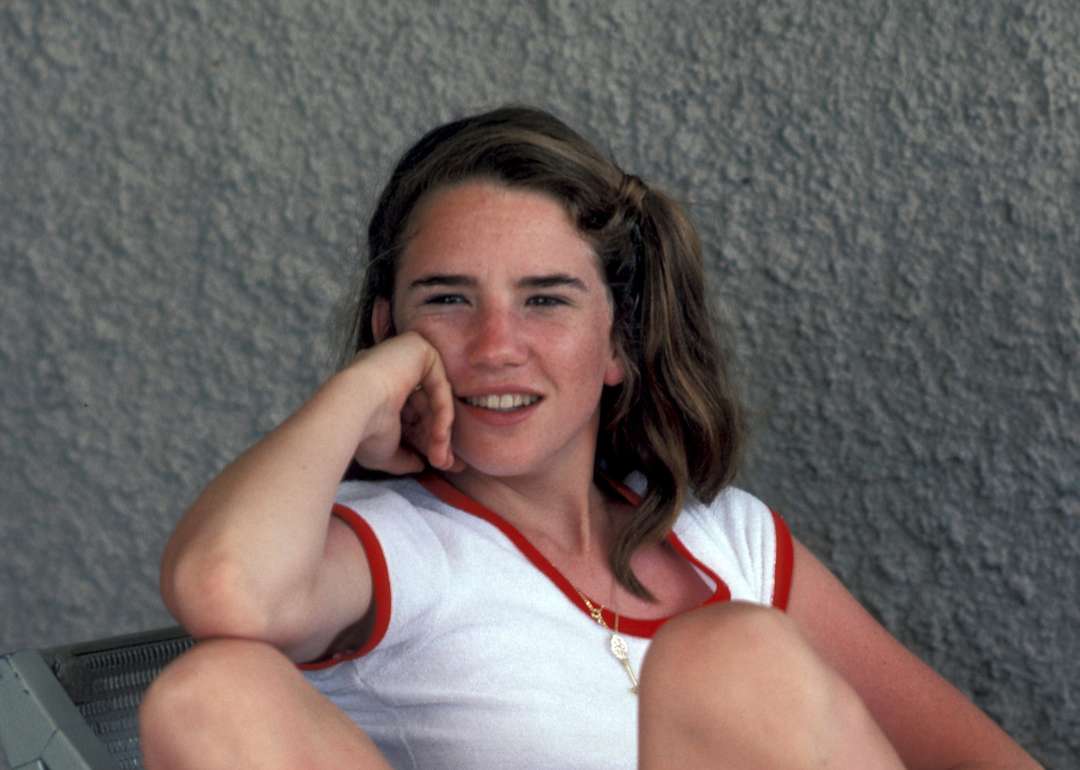 Ron Galella, Ltd./Ron Galella Collection // Getty Images
The extensive career of Melissa Gilbert started in her young childhood in the 1960s and '70s, with her most famous role being that of Laura Ingalls Wilder in "Little House on the Prarie," which ended in 1983. Throughout the 1980s, Gilbert appeared in television films practically every year of the decade, including some television specials as Laura Wilder post-show. Later in adulthood, Gilbert served as the president of the Screen Actors Guild and abandoned a 2016 congressional campaign due to health concerns; she briefly made the news in 2023 after being hospitalized from a mysterious bug bite.
Natalie Gregory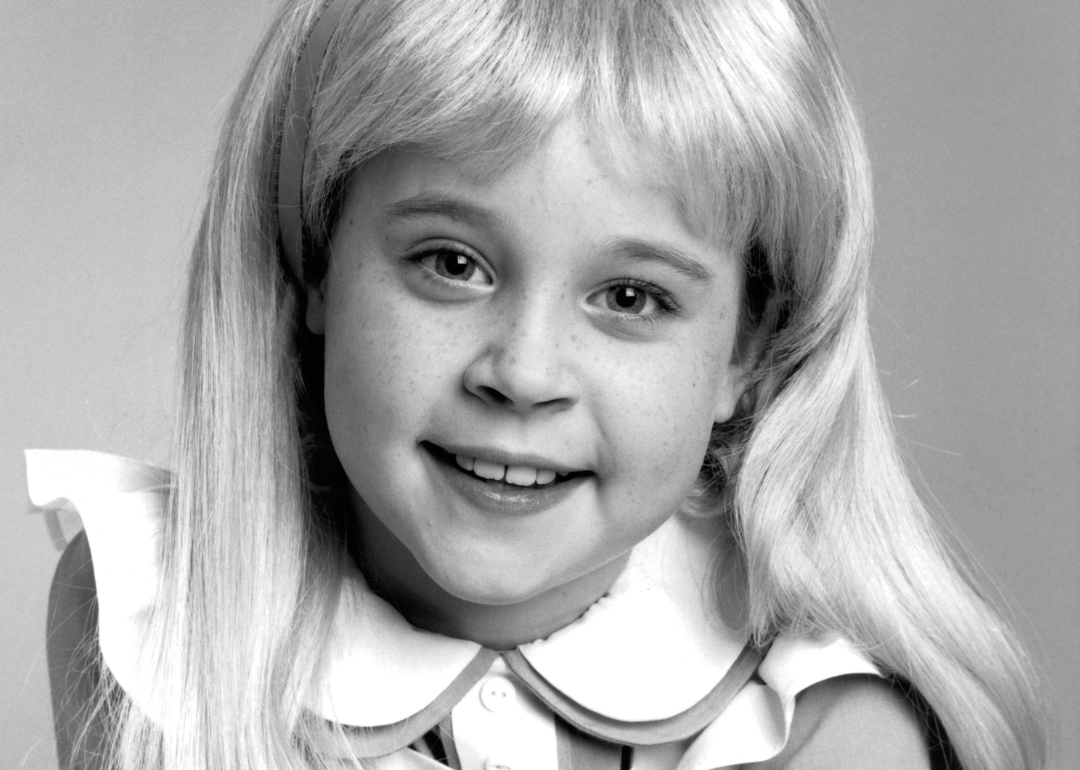 Michael Ochs Archives // Getty Images
The short-lived film and television career of Natalie Gregory reached its height in 1985 when at age 10, she played the title character in a television film adaptation of "Alice in Wonderland." Her performance was praised by critics, but besides some minor television appearances, Gregory's only other major role was as a voice in Disney's "Oliver & Company." Since then, Gregory has stayed out of the public limelight.
Neil Patrick Harris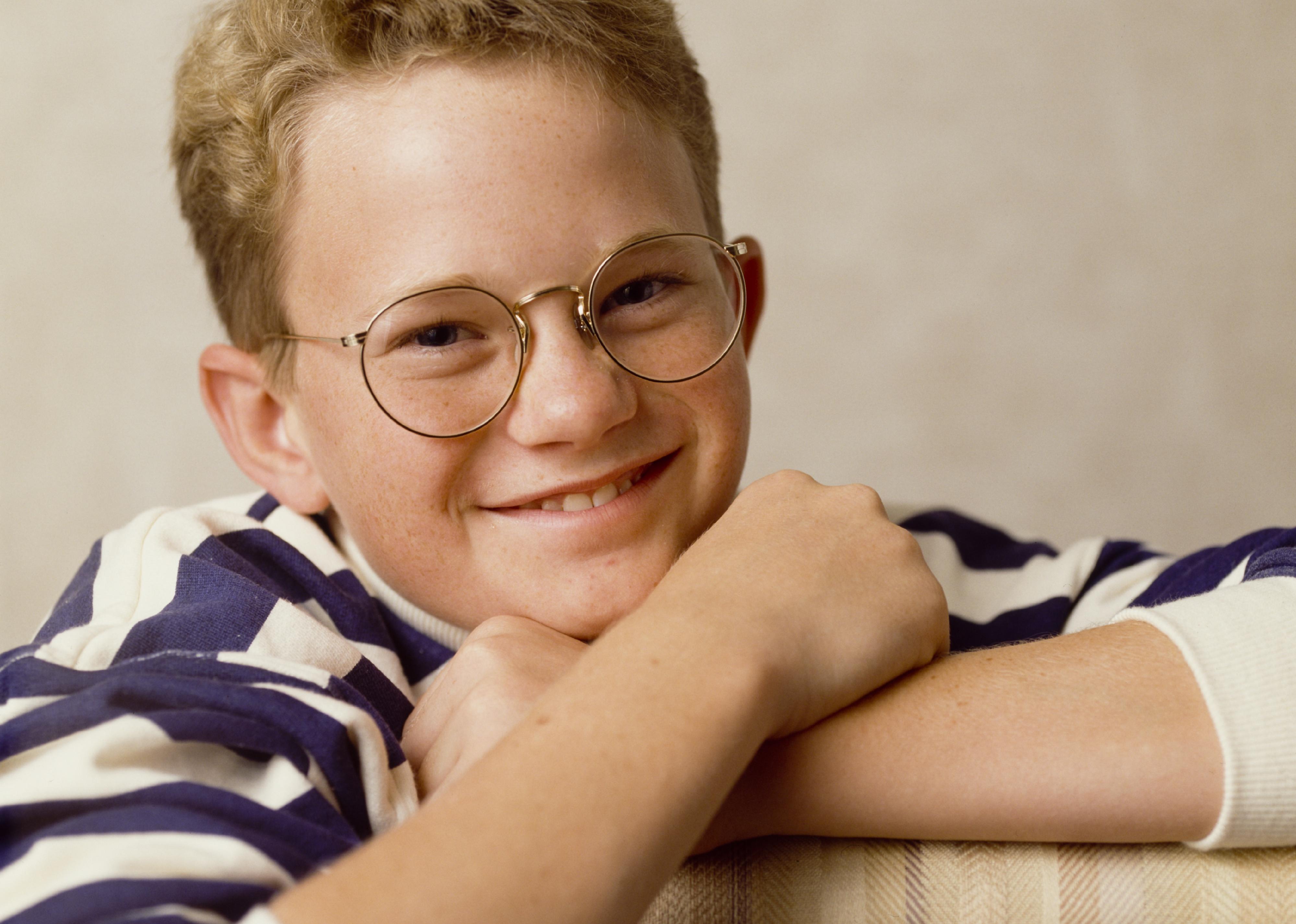 Nancy R. Schiff // Getty Images
Today, actor and singer Neil Patrick Harris is best known for roles in "How I Met Your Mother," "A Series of Unfortunate Events," and the "Harold & Kumar" films, as well as hosting essentially every major award show. But in 1989, Harris made it big as the eponymous character in "Doogie Howser, M.D.," a show in which he portrayed a teenage doctor. His career has only thrived since then, with five Emmy Award wins and a Tony Award; along with recent appearances in "The Matrix Resurrections" and "How I Met Your Father" (reprising his Barney Stinson role), Harris is due to appear in the British sci-fi show "Doctor Who."
Peter Billingsley
Ron Galella, Ltd./Ron Galella Collection // Getty Images
Families watch a few standby movies every Christmas, and the 1983 movie "A Christmas Story" is certainly one of them—if that's the case, you're used to seeing Peter Billingsley's iconic childhood face every year. Billingsley made appearances on famous shows, including "Who's the Boss?" and "The Wonder Years," and won a Young Artist Award for his leading role in "The Dirt Bike Kid." Billingsley recently had a supporting role in the Marvel Cinematic Universe, playing a minor character in "Iron Man" and "Spider-Man: Far From Home," but he made a return to his iconic role of Ralphie in the cheekily named "A Christmas Story Christmas" in 2022.
River Phoenix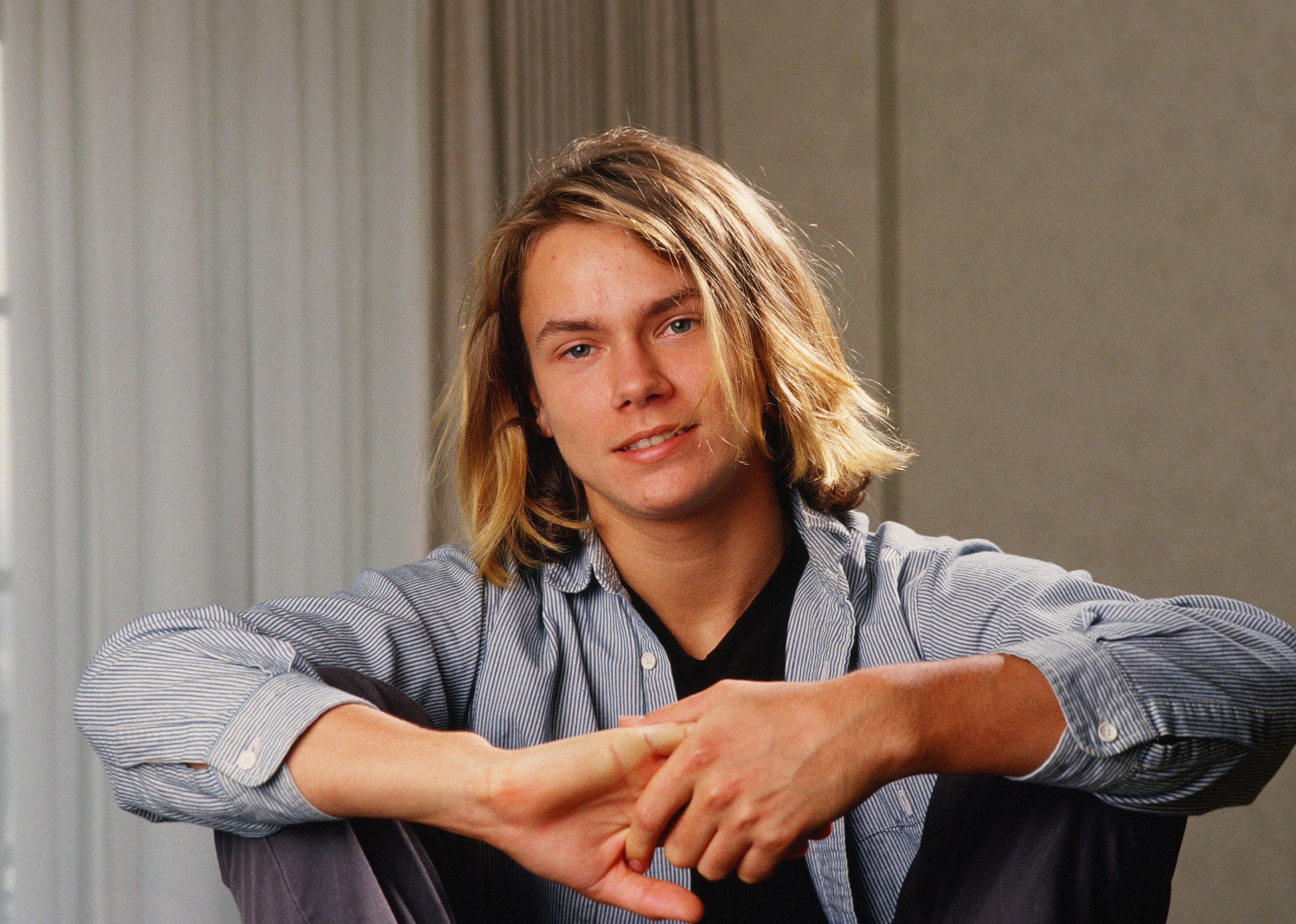 George Rose // Getty Images
Young actor River Phoenix—older brother of Joaquin Phoenix—had a prolific but unfortunately short-lived career. Phoenix played one of the lead roles in the coming-of-age 1986 film "Stand by Me" with Corey Feldman and Wil Wheaton, though Phoenix didn't take long to pursue more mature parts. For his role in "Running on Empty," Phoenix became one of the youngest actors to be nominated for an Academy Award, receiving his nomination at age 18—unfortunately, his promising career was cut short by his sudden death in 1993. His final unfinished film, "Dark Blood," would not be officially released until two decades later.
Sean Astin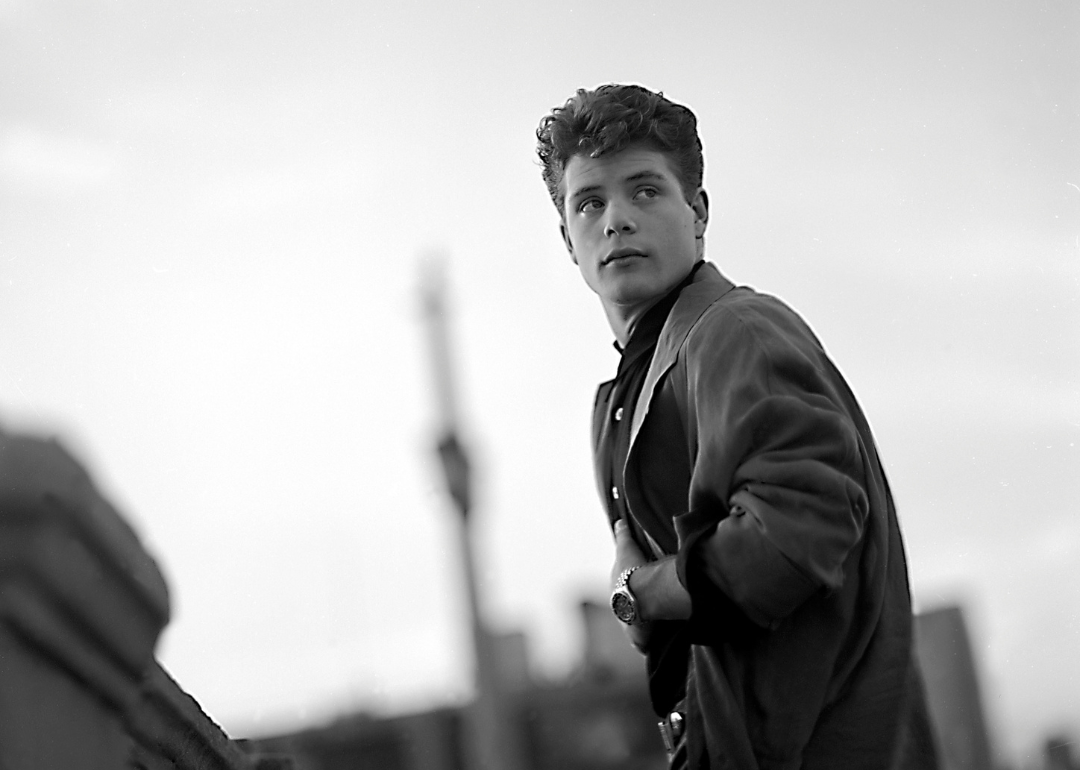 Aaron Rapoport/Corbis // Getty Images
Actor Sean Astin has had prolific roles through the decades, starting with "The Goonies" in 1985 at the age of 13. In the 1990s, Astin portrayed the main character in the football drama "Rudy," but pop culture enthusiasts today most commonly associate Astin with Samwise Gamgee in "The Lord of the Rings" trilogy, which was released in the early 2000s. In today's binge-watching age, a Sean Astin role that's recently gotten traction is the charming character Bob in the second season of "Stranger Things," which recalls the spirit of his early '80s roles.
Soleil Moon Frye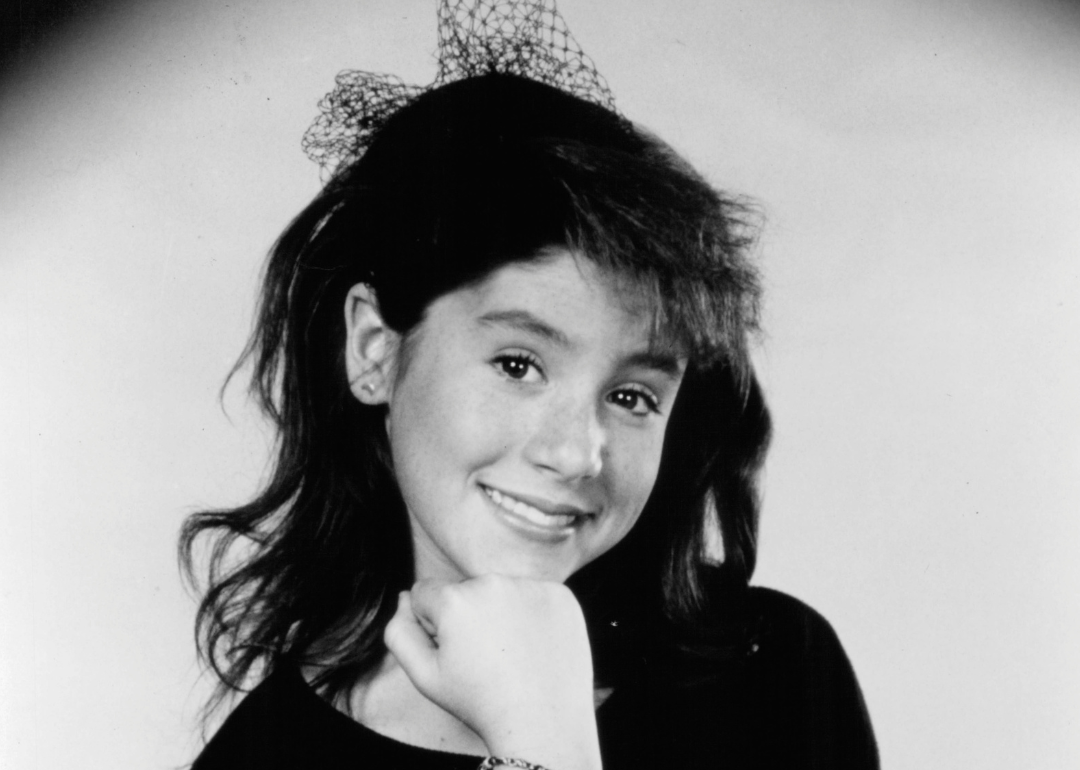 Michael Ochs Archives / Stringer // Getty Images
Since 1984, actress Soleil Moon Frye has been associated with the character of Punky Brewster, who helmed her own sitcom. Frye carried "Punky Brewster" through four seasons of television, even starring in a short-lived revival of the show in 2021. Frye continues to be a prolific voice actor, with her latest role being Zoey in "The Proud Family: Louder and Prouder," a Disney+ reboot.
Tracey Gold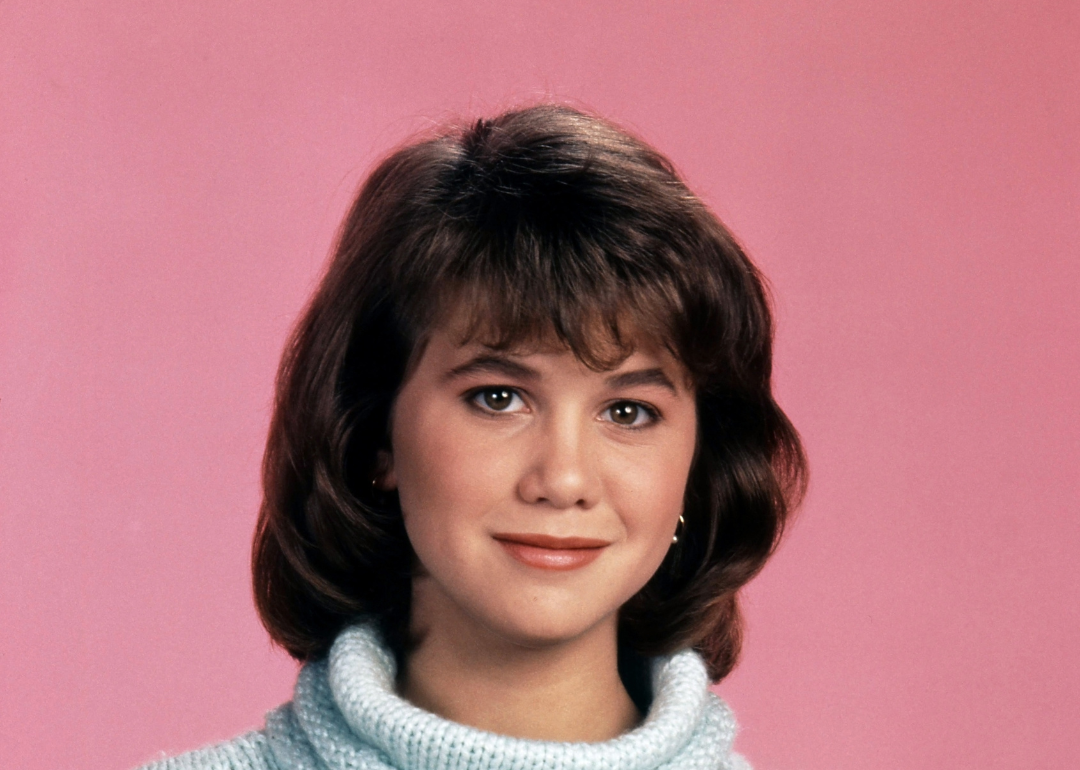 Michael Ochs Archives // Getty Images
As with several child stars, Tracey Gold got her start acting in commercials, though she landed a major role in the sitcom "Growing Pains" starting in 1985. During her time as a teen star, Gold had a highly publicized battle with anorexia, eventually recovering in the early '90s. While Gold has had some minor appearances on television since then, most of her appearances in recent years have been in TV movies.
Warwick Davis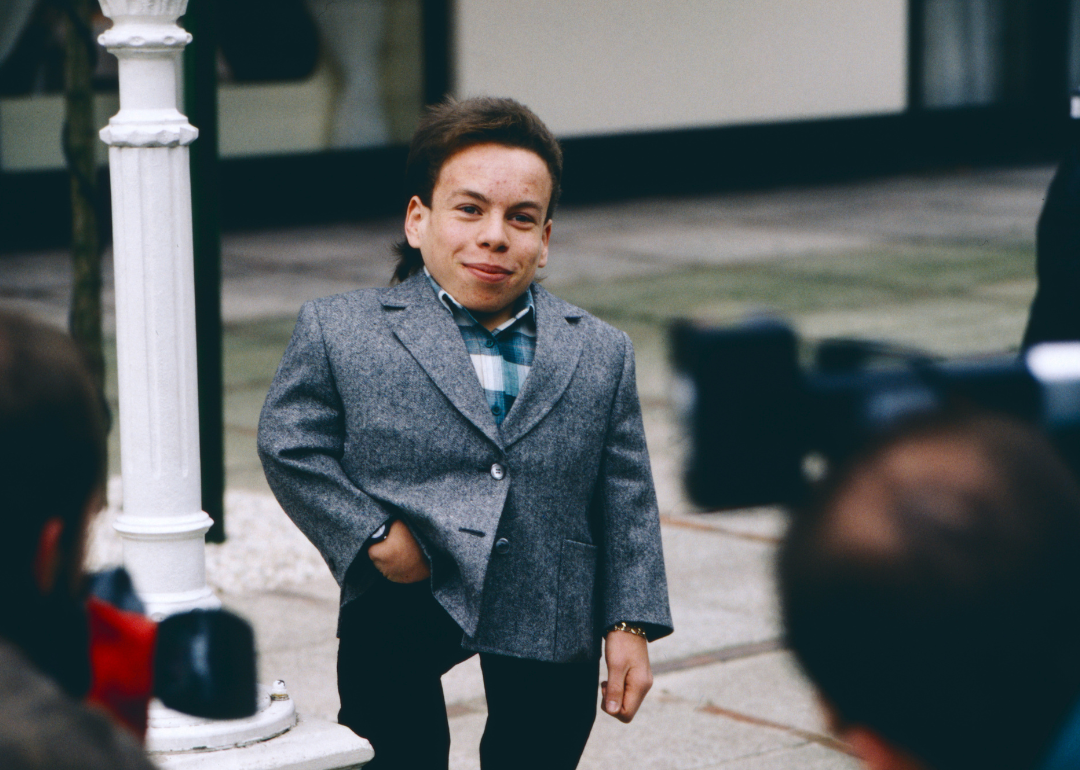 kpa/United Archives // Getty Images
To young Warwick Davis' fortune, R2-D2 actor Kenny Baker became too ill to take the role of Wicket the Ewok in 1983's "Return of the Jedi," and Davis, whose dwarfism is essential to the character, took on the pivotal role; this eventually led him to the Lucasfilm production "Willow." Davis is now an iconic actor in some major franchises, portraying even more alien characters in the "Star Wars" films and Professor Flitwick in the "Harry Potter" series. Davis continues to work to this day, even starring in and co-creating a self-parody series called "Life's Too Short" with Ricky Gervais and Stephen Merchant.
Story editing by Carren Jao. Copy editing by Tim Bruns. Photo selection by Lacy Kerrick.