The plaintiffs who successfully challenged Alabama's congressional districts under the Voting Rights Act have submitted their preferred new map ahead of a Tuesday public hearing of the legislative redistricting committee.
A three-judge panel this month gave lawmakers until July 21 to adopt a new congressional map. The deadline comes after the U.S. Supreme Court affirmed the panel's finding that Alabama likely violated the Voting Rights Act with a congressional map that had only one majority Black district out of seven in a state where more than one in four residents is Black.
The state must now draw a new map where Black voters comprise a majority, or close to it, in a second district.
The proposed map, obtained by Alabama Daily News, would make significant changes to Alabama's 1st and 2nd congressional districts, bringing the black population of the 2nd to above 50%. See the map and link to the population summary below.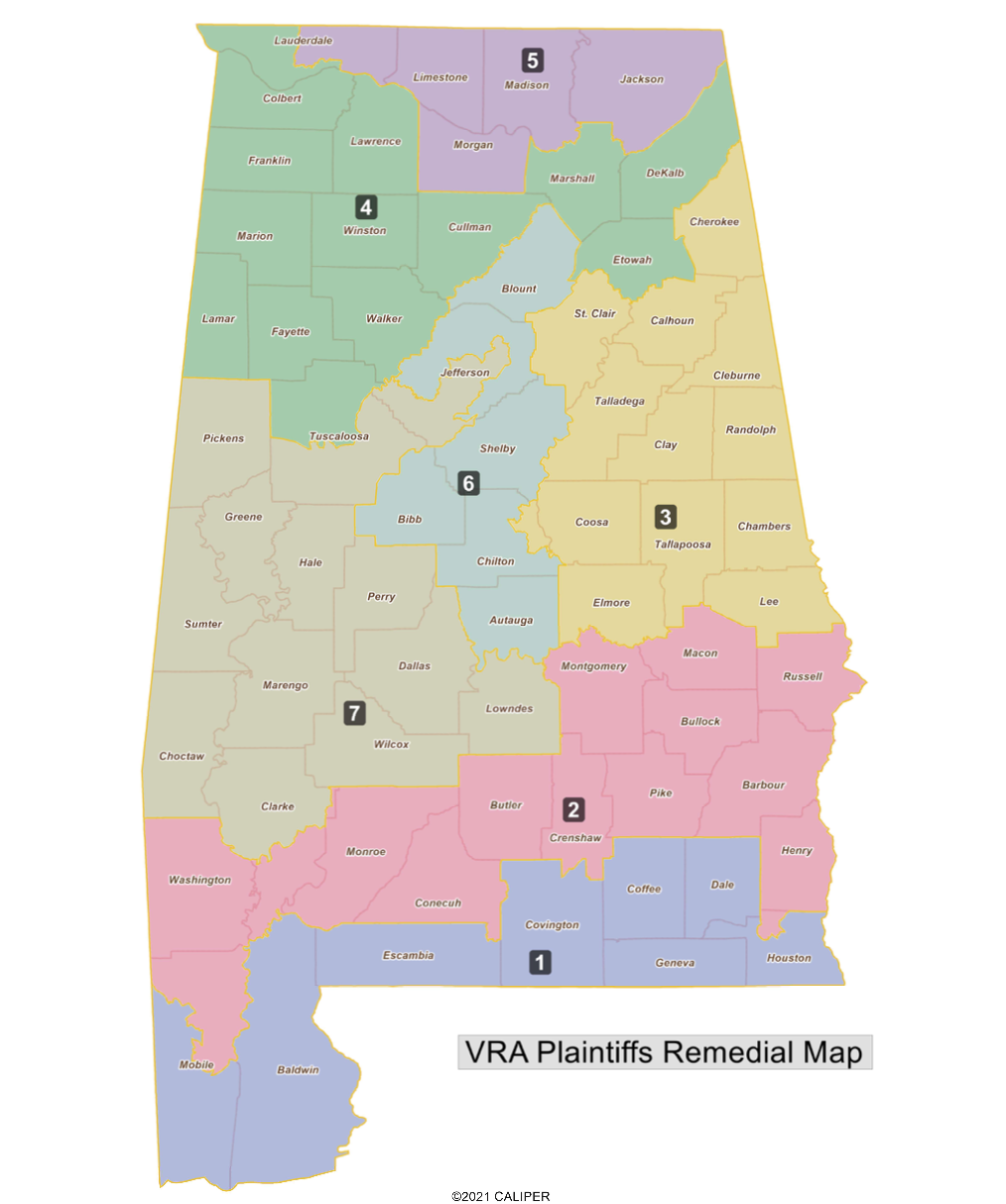 VRA Plaintiffs Remedial Map_Letter Size Map
VRA Plaintiffs Remedial Map_Population Summary
Also obtained by Alabama Daily News are three maps proposed by Senate Minority Leader Bobby Singleton. His create districts much closer to the current map, but none would have a majority black populations.  See those maps and the links to the population summaries below.
The Joint Legislative Committee on Reapportionment has a public hearing scheduled for Tuesday, June 27 at 1:30 in the State House. The meeting takes place in Room 200 and will be live streamed on the Legislature's website.
Singleton Congressional Plan 1_Letter size map
Singleton Congressional Plan 1_Population Summary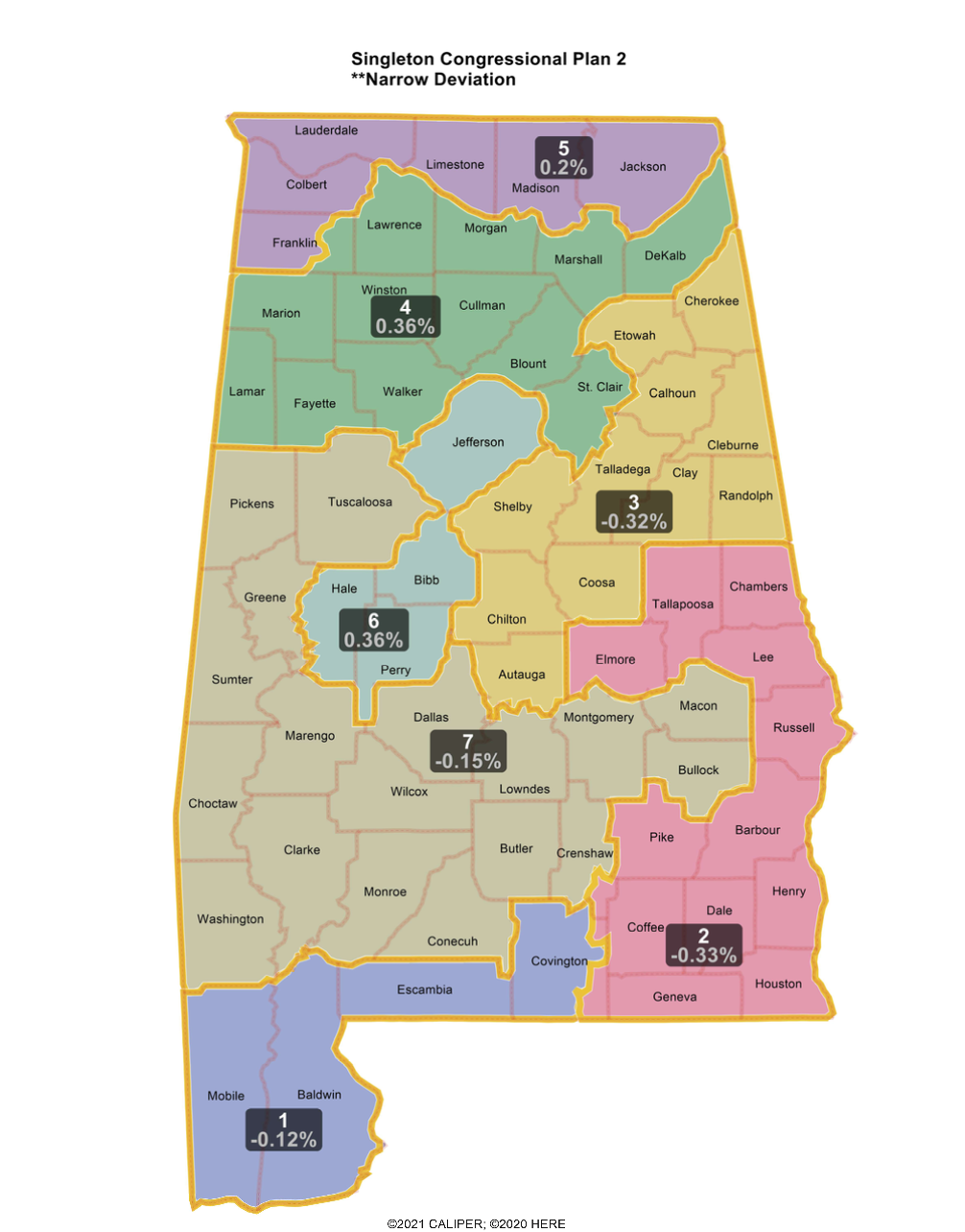 Singleton Congressional Plan 2_Letter size map
Singleton Congressional Plan 2_Population Summary
Singleton Congressional Plan 3_Letter size map
Singleton Congressional Plan 3_Population Summary
The Associated Press contributed to this report.