The Demons, spurred on by ex-Fremantle star Michael Barlow, remained in striking distance of the 10-1 Lions in large part, but a misfiring final quarter meant it was Seymour that stole the headlines at Deakin Reserve.
Barlow was instrumental on ball with an absurd 43 disposals for United, while Seymour's Nathan Fowler left the park with a five-goal haul to power his side to a 14.17 (101) to 8.4 (52) win.

Previous

Next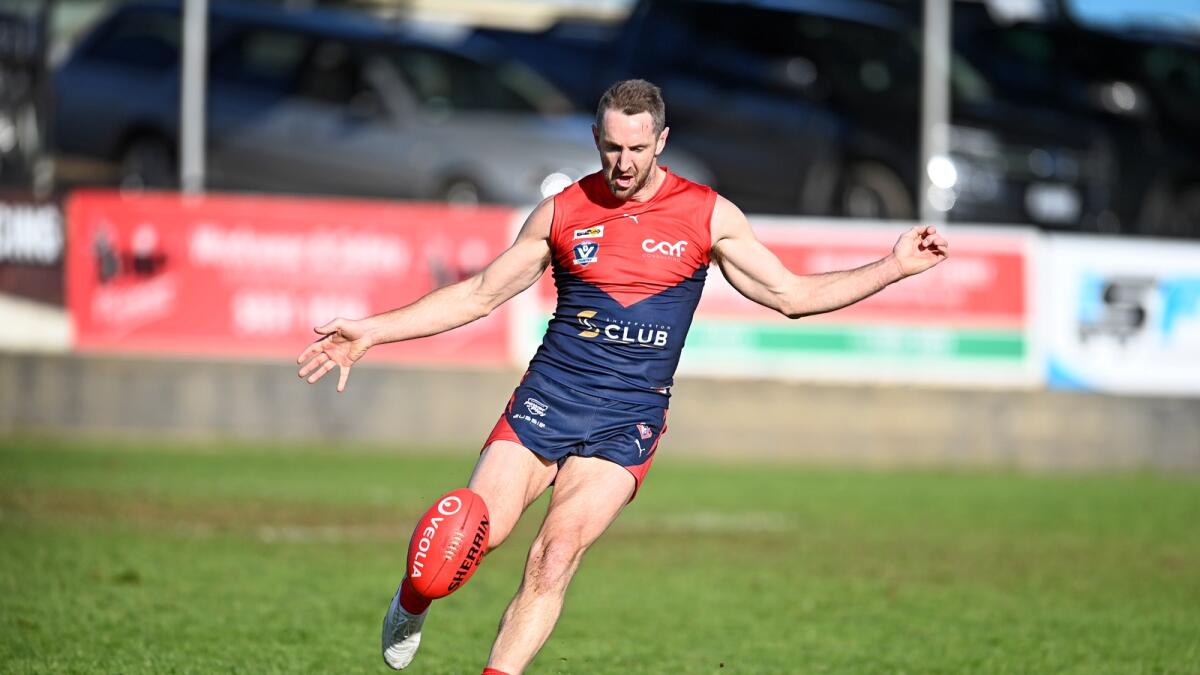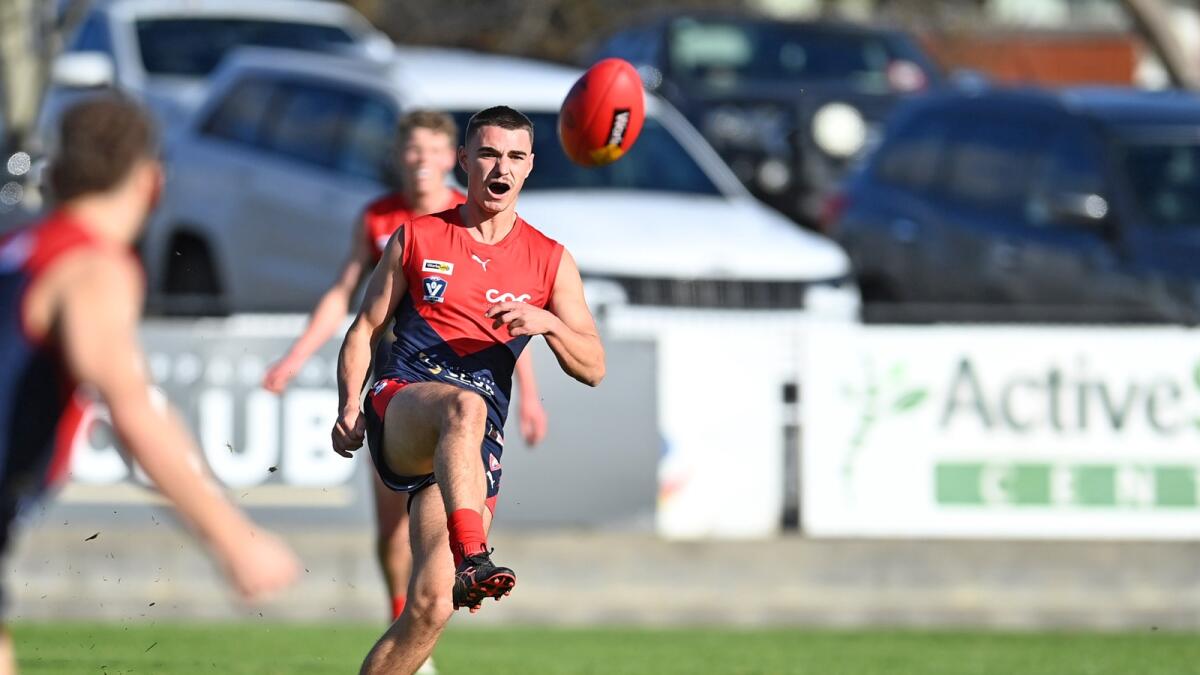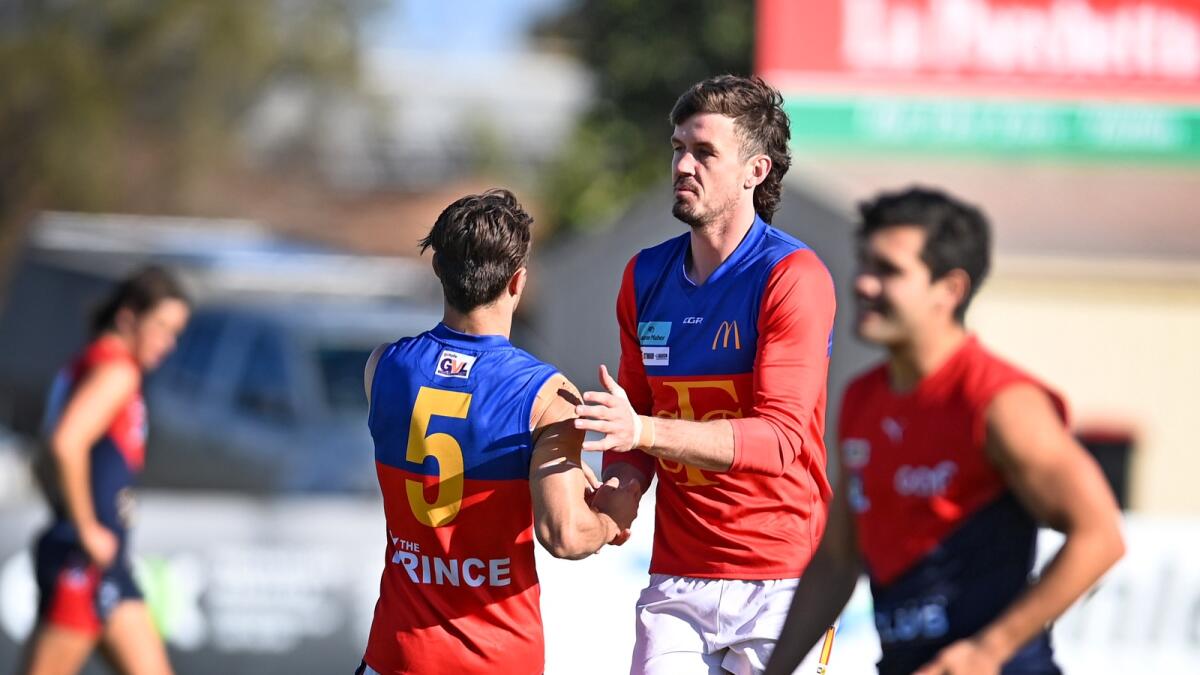 Demons coach Duane Hueston was proud of the way United carried out business despite the result.
"The score probably didn't represent the game," Hueston said.
"We played three quarters, maybe two and three quarters of good footy; they kicked two goals late in red time in the third quarter which extended out to 28 points.
"We know we're undersized and a little bit undermanned, but cannot question the intensity, effort and pressure ― that was unbelievable from our boys."
Seymour, with its own ex-professional in the form of Michael Hartley, was strong from the first bounce.
It doubled United's tally in terms of scoring shots and led the inside 50 count 13-10 in the first quarter, holding a 14-point advantage.
The second quarter was similar in regard to Seymour holding a lead, though not unassailable, and United was ticking through the midfield thanks to Barlow's expertise.
"We had him playing on ball and he basically talked to the on-ballers all the time," Hueston said.
"Also his ability to hit targets and bing people into the game made a lot of other people play a lot taller and improve in their game.
"It was invaluable just to have that experience in the game."
United trailed by a few goals up until the end of the third quarter when Seymour hit with a one-two combo and broke out to a 28-point lead.
The Demons spurned a number of opportunities at the start of the last term, and the Lions weren't going to pass up on the invitation as they flew forward and put the game to bed while holding United scoreless.
Seymour coach Ben Davey was content with the win, mainly accenting the fourth-quarter effort from his squad.
"My initial thoughts were that it was difficult conditions, pretty windy and not really favouring one end, but blowing across the ground all game, so it turned into a bit of a scrappy affair," Davey said.
"It probably suited them a bit more than it did us, it wasn't as free flowing as we'd like. It was a little bit frustrating and the players felt that and the coaches felt that as well.
"In the build up if you told us we were going to walk away with a 50-point win I think everyone would have been happy.
"We were getting down on ourselves, so at three-quarter time we said to the boys, turn that frown upside down and just enjoy our footy and just enjoy the last quarter."
Davey also gave plaudits to Fowler for his determination and link up play to bring his forward partners into the game.
"It's Nathan's first year with us and he's working out how everyone else plays and everyone is working out how he plays," he said.
"He's been down on himself a bit because, like all forwards, he likes to kick a goal, but that's sort of not the most important thing for us.
"The way he competes for us, if he goes to a contest if he doesn't mark it, no-one else gets it, it goes to ground. He's so important for our small forwards."
The loss shunts United back down into 10th spot with a 2-9 record, but Hueston is far from worried about the work rate and desire of his side.
Rather, the Demons' mentor made a point of crediting the internal turnaround after being on the receiving end of some unfavourable scorelines against the competition's best.
"Even though our performances against Echuca, Ky and Mansfield weren't good enough, off field we were working pretty well," he said.
"We were training pretty hard and we had a lot of open and frank conversations about whether we could keep doing what we're doing and waste a season or we could make some changes, take feedback on board which not only the players have, but myself as a coach.
"We're all trying to improve and get better and that's all we can do."